Macmillan Walking 100km with your dog in November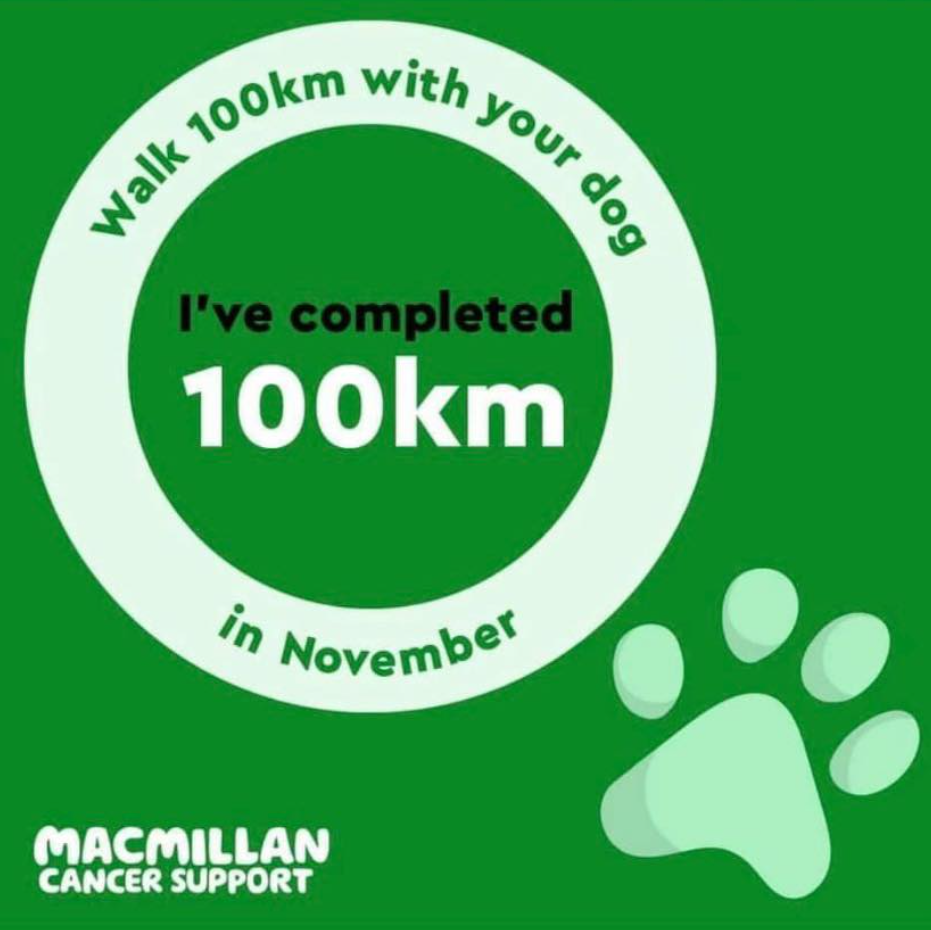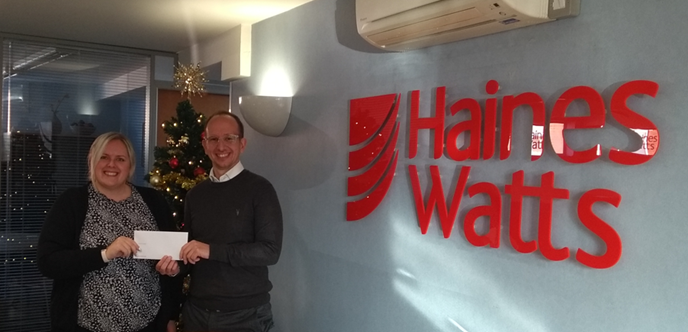 In aid of the charity Macmillan Cancer Support Michelle Leverton, Manager at Haines Watts set herself a challenge of 'Walking 100km with her dog Maisie in November'.
Michelle and Maisie successfully completed the challenge with the help of family and friends and not even the recent snowy conditions stopped them reaching their goal by the end of November.  
Haines Watts Nottingham Ltd were also very pleased to be able to sponsor Michelle and Maisie in their fundraising efforts, Director James Liptrott presented the donation to Michelle.
Together Michelle and Maisie raised over £530 for this worthy cause, well done Michelle!    
Michelle commented 'We have done it!! With a wintery weekend of walks with Craig, me and Maisie have successfully reached our goal of 100km and I couldn't be happier or prouder! I am blown away by all the support from friends and family, so thank you for everything. This is an amazing cause and one that is close to my heart, so to raise this money has been amazing! Thanks again everyone.