Why your business needs to establish its online presence & strategy
Services:
Expansion & Improvement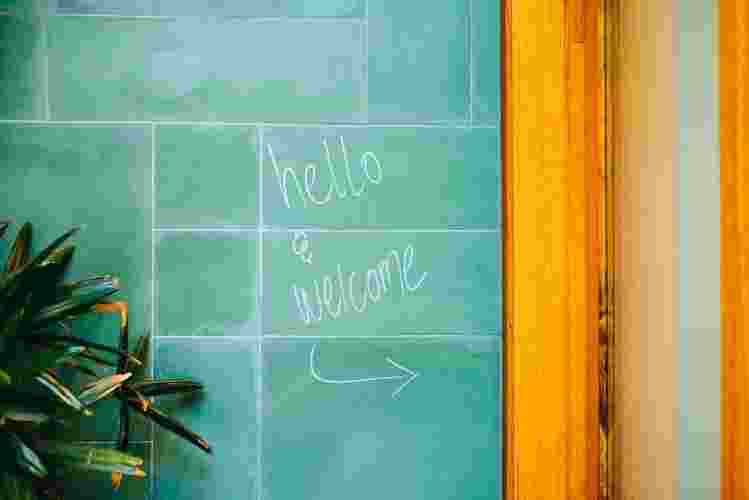 Whatever kind of business you're in, having a website has become a fundamental part of marketing your products and services and your overall strategy.
Your site helps to create a brand profile and raise the company's online presence in your chosen niche, sector or specialism. So why are so many businesses ignoring this need for online marketing and how does it tie into your business strategy?
Amilios Costa, looks into why your online brand needs to link in to your overall business plan and how great customer service is so important in the digital age.
The importance of an on-brand website
2 million UK small businesses still don't have a website, according to recent research by Approved Index. And that lack of a decent online home for your business can have a serious knock-on effect on your conversions, sales and overall revenues.
To attract the right customers, you need a website that's easy to find with a quick online search and that tells your potential customers exactly what they can expect from your brand. Branding is massive now, in a way that it wasn't for most smaller businesses in the past.
To really succeed, you've got to differentiate your product from the norm and the wider marketplace. And you've got to do something that's truly unique in this new world where customer satisfaction is everything.
Making your brand name more searchable
The internet and digital has changed everything. Whatever you're doing as a business, your customers will now find out about your offerings online – whether that's a Google search, a review site, your own blogs or through customer comments on social media.
Your average customer knows far more about your business, your prices and your competitors than they did in the past – and that means you need to up your game when it comes to your online strategy. For example, as a firm of accountants we know how easy it is now for business owners to do a quick search and answer the simple tax questions.
Online searches have demystified the whole area of finance and tax information – it's all there in black and white for anyone to read. So we make it easy for people to find the answers they need online through our content, but also tailor the services we offer so they're much more about insight, opinion and advice, rather than just providing facts about tax case law.
Differentiating your business in the marketplace
Understanding how the internet has changed your market is a critical thing for all businesses to focus on – taking into account how customers now have far more facts at their fingertips. So, for example, if you're a high-end watch manufacturer then you may have a premium price for your product. But now, with Google, anyone can go online and very quickly do a price comparison against your competitors products – and this will affect how competitive you are.
You can service based on price for a while, but how successful are you going to be? What people want now is great customer service, combined with a good price. You've got to do both. In the pre-internet days, you could survive and make a living while still being inefficient. Now, businesses don't have that luxury.
Competitors are biting at your heels the whole time, and your customers are so much more informed. We can all very quickly research a product, get a price comparison and decide what product we're going to purchase. This is where your level of customer service, and your long-term relationships with your customers, have become more important and valuable than ever before.
Having a human connection with your customers
In a digital world where there are multiple ways to interact with your audience, it's become vital to deliver exceptional customer service and to 'delight your customer' at every opportunity.
Social media has helped to build connections with customers, giving you multiple ways to interact with your targets, build a following and create a wide audience for your marketing. And we're increasingly reliant on email and online messaging to communicate with the people who make up the customer base of our business. But, ultimately, people buy from people, and that need for a genuine human connection is even more important in the digital age.
What's needed is a way to balance a great online presence alongside quality digital marketing AND the best in personalised, human customer service. One my biggest dislikes in the corporate world is email. The temptation with email is that people don't talk 1-2-1 and can choose to hide behind email and online messaging. We need to start talking again and getting back to that direct human communication style. I have a little rule in the office: if an email goes back and forth more than two times then you need to pick up the phone and talk. Those long email chains just increase miscommunication, so if you're sending out a long, complex email then always follow it up with a phone call.
To a degree, people have lost the art of communication and there's almost a mental barrier to picking up the phone or even talking to customers face to face. Overcoming that and boosting the human connection is all part of creating a rounded brand and persona for the business.
Making your business work in the online space
If your business is looking to create the best possible brand awareness, we'd strongly recommend investing in a new website, and getting your brand profile in order. To make your online presence work effectively:
Define your vision, brand and your unique selling point in the marketplace
Build a responsive website that outlines your brand as quickly and clearly as possible
Use social media to connect with prospects, targets and new customers
Talk to your existing customers and really focus on quality, human customer service
Keep evolving and updating to reflect your customers changing needs.
With those key steps taken care of, you can focus on bringing the best possible customer experience to your audience – helping to drive your long-term success as a company.
If you need help to define your company vision and strategy, come and talk to us, 1-2-1, face to face, no emails!