The potential impact of coronavirus on the property sector
Sectors:
Property and Construction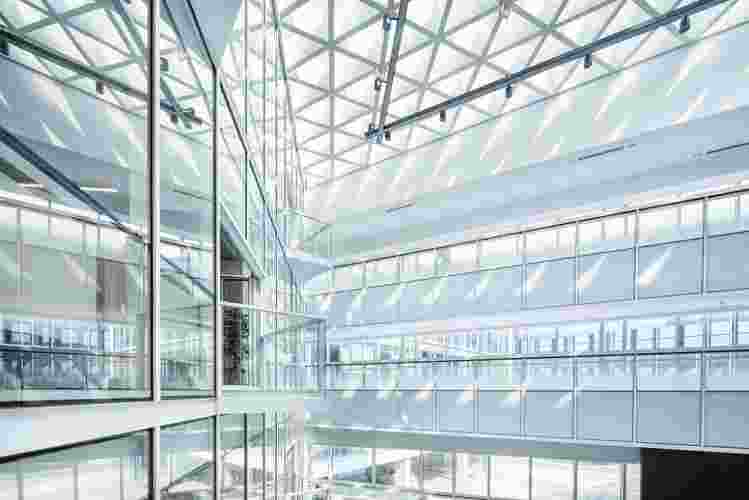 The property market is a vital part of the UK economy, with strong links between a buoyant property sector and confidence in consumer spending and the wider economy. The potential impact of coronavirus on the property sector will be wide reaching. With the sector effectively on shut down, what does the future look like for property owners and investors?
Amilios Costa pinpoints the property challenges for businesses and investors and explains his viewpoint on what a post-COVID-19 property sector may look like.  
Coping with a downturn in the property world
The property market has slumped over the past couple of months, in response to the ongoing impact of the coronavirus and the gradual lockdown of the sector.
Interest rates are low, estate agents are closed, and there are no property viewings, apart from those carried out online. At present, the property world is on hold – and, naturally, people are starting to worry.
We've been doing our best to answer the key questions that our property clients may have, and many online calls to deal with the fallout of the crisis, and to share how we see the situation evolving.
The property sector will start to recover once we're in control of how we tackle the virus, but in the meantime it's important to analyse the impact and plan for the future.  
The impact on the residential and commercial property sectors
For me, there's a clear split between the impact of this crisis on the residential market and the impact on commercial property.
Each sector is likely to be affected in a different way, and I think we will see a need for property owners, developers and investors to really rethink how they run their property business, and maybe restructure considerably to secure the future.  
How will residential property be affected?
At present, we have low interest rates and cash returns are zero. Money in the bank is not going to do anything for investors at the moment. Because of this, people are looking at other investment options.
There's apprehension about going into Funds, even though it may be the ideal time. Property is seen as a more stable investment, even during a crisis.
The impact of COVID-19 on the residential market hasn't been as bad as some people predicted, so far. Landlords are taking advantage of the 'payment holiday' option on mortgages, and most are still receiving rent. People have been sensible in how they approach the crisis, so it hasn't had a hugely negative effect at this point.
Going forward, because the stock market is so volatile, people may go back into the property market as it is deemed a safer investment.
Residential property market as an economic marker
Residential property has a big impact on spending. The residential market has been stuck in some part due to high stamp duty. It will be interesting to see if the government introduces a stamp duty holiday amongst the raft of ever-evolving financial support that's being offered to businesses and individuals.
The long-term impact of the crisis is going to be big, and that's something we have to factor into any investment decisions. Sorting out the residential market could be a solution to the economy moving and the UK starting to shift back to normality.
If focusing on the residential market is something you want to do on a long-term basis, it means rethinking how you run your property venture and ensuring the setup is professional and tax efficient.
This could involve:
Becoming more organised with your management and finances
Setting up a limited company from which to run your properties
How will commercial property be affected?
Commercial property accounts for 13% of the value of all buildings in the UK, according to research by the Property Industry Alliance from 2016. Commercial is a much smaller sector than the larger residential market, but one that is feeling the impact of COVID-19.
In my view, we're going to see a big shift in office-space thinking. Lockdown has shifted how people work and how companies can operate – and that's reducing the need for large, corporate offices. Offices will need to be more mobile, especially if the lockdown is going to be gradual. You may have team A and team B, working at different times in smaller locations, meaning there's no need for a large open-plan office space.
People's attitude to technology has also changed. Video conferencing platforms like Zoom and Microsoft Teams have changed how we all work, communicate and hold meetings. Why travel and waste time when you could have Zoom call?
Office spaces are likely to be smaller, and owners will be more conscious of property-related overheads. You also need to be more agile in your approach to overheads and property costs, and look at making these costs as flexible as possible.
I can see mobile offices and coworking being the way forward – so using desk space with providers like Regus and WeWork is likely to increase, rather than renting your own big office.  
Time for a rethink for owners of commercial property?
Big commercial large-scale offices won't be needed, and retail spaces are likely to be in smaller demand post-coronavirus. So, owners of commercial property will need to rethink their strategy.
Companies have seen the benefits of agile working and a workforce that can happily work from home.
The high-street retail and service sector has also been in decline for some time, even before the crisis. In 2020, we shop online and buy uniform products that have economies of scale and get delivered the next day, at the cheapest price – most high-street shops can't compete with that. In my opinion, the high-street retail and service sector is in over supply.
If you're in the commercial sector, there's a pressing need to rethink your plans and try out new strategies to get you through this tough period of change.
Some potential strategies may include:
Turning offices into residential space – repurposing big commercial lets could be problematic, but small and medium-sized office buildings can quite easily be turned into residential space. Changing town-centre offices into residential homes could be one strategy for keeping your property business turning over by generating revenues from your existing assets.
Turning retail shops into housing – empty retail spaces could also be quickly turned into residential space, helping to ease the housing problem and creating residential revenues from what is likely to be dead shop space. This isn't currently possible due to planning restrictions but could be a future Government incentive.
Expanding your warehouse and manufacturing assets – warehouse and logistics is another area that's evolving. People in lockdown are shopping online, over and above retail shopping. Big warehouse space will be needed due to the logistics of making and delivering so many goods online.
The key point is to look at overheads, flexibility in expenses and how you work – to reduce costs.  
Helping your property business navigate the crisis
We can help to assess your current property business model, analyse your expenditure and help you decide what direction you want to take.
Talk to us about evolving and strengthening your property business during the ongoing coronavirus crisis.