Auditing remotely with Aspire Technology Solutions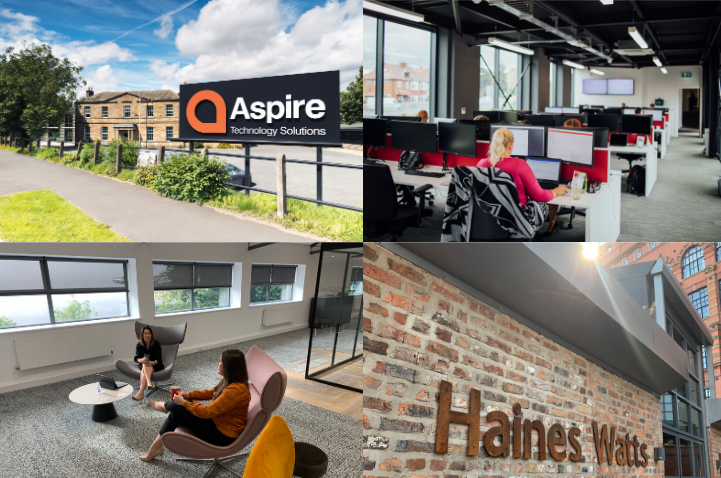 Auditing remotely wasn't a concept we could have envisioned at the turn of the year, but when national lockdown was introduced in March our audit team quickly adapted to the times, allowing us to still deliver a robust audit for Aspire Technology Solutions from afar.
Embracing technology
Usually when we conduct an audit, our team are on-site to ask questions as we go. However, with social distancing rules preventing us from mixing households, moving our team into Aspire's office was out of the question.
As such, both our team and Aspire's team embraced all that modern-day technology has to offer, and as Stuart Hall, Financial Director at Aspire, put it: "we made it work."
Even though the tech firm are experts in all things I.T. and hold the title of being one of our region's fastest growing service providers, the concept of a remote audit was new to all involved. Screensharing, video calls and cloud-based software allowed the process to run smoothly and meant that we could still deliver a robust and challenging audit.
Stuart continued: "It was well planned with regular catch ups agreed which allowed the accounts team to continue with their regular work without too much disruption."
Signing off from afar
Nobody knows what the next 12 months will look like, and things are still changing on a daily basis. Therefore, when it came to Aspire's going concern status, our audit team had to adequately challenge Aspire, in order to gain comfort when it came to signing off.
Commenting on the signing off process, Stuart said that our team: "challenged appropriately but didn't judge before having all the facts." We take the time to get to know each organisation and are able to see the bigger picture when conducting an audit. Ultimately, this allows us to make recommendations that are bespoke to each individual client, whether the audit is on-screen or in person.
On-screen relationship
We genuinely pride ourselves on creating and maintaining long-term working relationships with our audit clients. Developing this relationship could have been somewhat challenging over Zoom/Teams, especially as this year a new team took over Aspire's audit.
Our daily catch up calls, which were suited around the Aspire team's timetable, allowed us to build a great relationship with Aspire. Stuart said: "We have a great working relationship with Haines Watts. They are always available to discuss changes and ideas. Donna and Nicola were both new to the audit this year but got up to speed with business activities and strategy quickly. The team are all very personable."
Our Managing Partner and RI, Donna Bulmer said, "It's been great to work alongside Aspire, especially at such an exciting time for the business. As well as providing their usual high standard of customer service, Aspire have been supporting North East SMEs who are struggling with connectivity in the wake of COVID.
Considering we started the audit process at the height of lockdown, everything went really smoothly and I'm really proud of what our team has managed to achieve with the support of the team at Aspire."
Remote vs. on-site auditing
Now, with local lockdown measures having been put in place, our team are on hand to support you with the audit process, whether it's remotely, or a COVID-secure audit on-site, with hand santisier and masks at the ready.