Jonathan Scott: On career paths, culture and building a legacy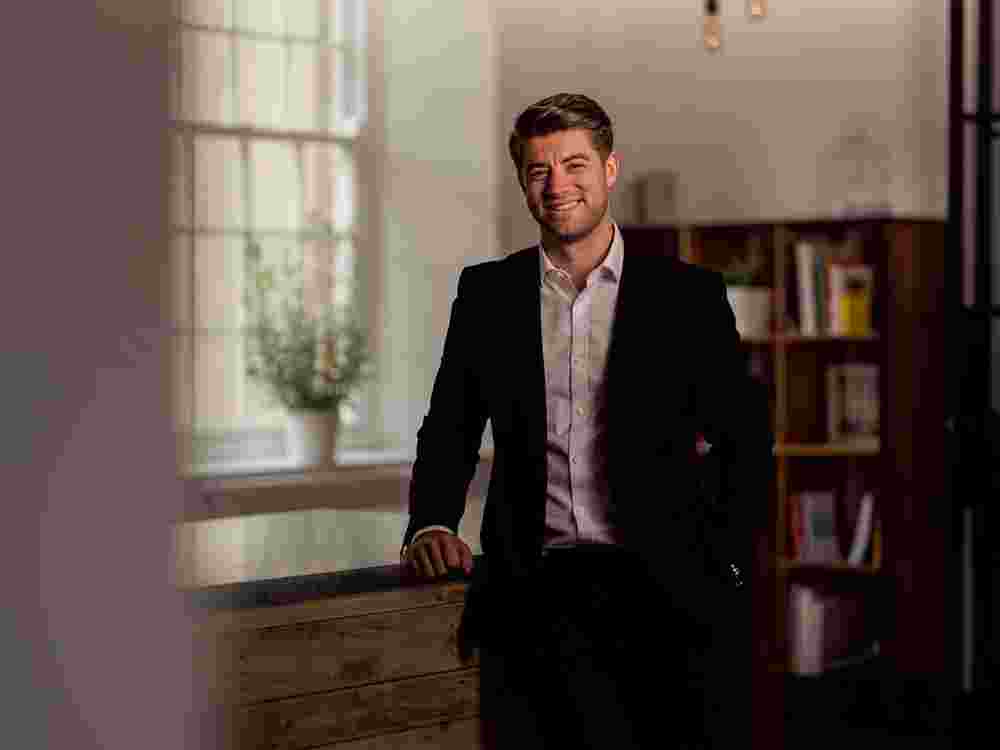 I was delighted to be featured on Accountancy Age's 35 under 35 list, it's a wonderful achievement for myself but it's also an opportunity to showcase our culture at Haines Watts. We don't have a time served ethos - if you are doing the job and walking the walk, then you'll thrive and my journey has proven that.
I joined Haines Watts straight from school and at the time everyone was being talked into going to university. I received offers to study Law or Business and Finance and although all my friends were going, it didn't feel right for me. I was ready to work and knew I wanted to become a chartered accountant.
I spoke to the North East Chamber Commerce, and they explained my options were university or an AAT Apprenticeship. They arranged my Haines Watts interview, and it was actually Donna - who is now my business partner - that interviewed me.
Going through an apprenticeship is hard when your friends are either at university or in full time work. It was a constant balancing act to keep up with them socially, whilst staying focussed on my end goal. Having work and study at the same time means there are things you do sometimes miss out on but in the end it is all worth it.
After my audit and accounts apprenticeship, I enjoyed my chartership, but I loved tax and it felt more of a natural fit for me, being a blend of the technical and commercial skills that I had focussed on building throughout my career. Once I earned both my ACA and CTA qualifications, I developed my niche specialism in tax, which is how I've made my mark on the industry.
At 24 I started focusing on how Haines Watts could collaborate more effectively and how I could offer my niche specialism across the group. I started getting on trains, cars and flights to every region in the Haines Watts network to demonstrate what the North East office could offer in terms of this tax specialism I had started. This came with its challenges; the North East isn't particularly central or viewed as the Northern powerhouse, so I had to build relationships by proving our value and gaining trust. Working collaboratively was a real catalyst for change and now we've built the department which started as me alone, to a growing team of over 20 people.
When I passed my exams, I was offered opportunities to move into industry or new practices, but it was always my mission to be a business owner and Haines Watts was the place for me to do that. The firm had always shown me support and trust, and I was invested in the future vision.
At 24 was quite bullish – sometimes thinking I knew everything and wanted everyone to see things the way I did. I had a big learning curve coming and just at the right time Haines Watts launched its Learning Development Programme. It was a two-year course that helped me see who I was as a leader and what it means to run successful teams. Before I finished the course, I became the firms' youngest partner at 26. It's been an evolving dynamic ever since, in which we have grown our North East team from around 30 to over 100.
Our growth is the result of continued year on year organic growth and mergers with likeminded local firms. Due to this growth we needed a central office to house the teams, so we moved to 17 Queens Lane and turned a shell of a building into a state-of-the-art, collaborative workspace. We wanted somewhere everyone loved to work and were proud to be. To achieve this we involved the teams in the design process creating social spaces to relax, play pool, have a beer or wine, catch up with each other, ensuring it's a place people genuinely want to be. For me one of the key requirements of the growth and office move was to ensure everyone within the firm enjoys working for Haines Watts and that all the opportunities they could ever need are able to them.
We have adopted a hybrid working model by setting everything up on cloud services, so that everyone can be agile. Work-life balance is close to our hearts and we want to end the stigma that working long hours is the only way to get ahead. We have a 7am-7pm email rule to prevent a culture of 'always being on'.
We are business advisors who offer everything owner-managers need throughout their business journey, whether this is when they are starting up, have a mature business, looking to exit or family wealth planning. The value we place on our relationships with our clients is how we have continued to develop and build Haines Watts. As we continue to grow, we make sure that our core values align with our clients', and ensure that all of our team are given the same opportunities that I was.
The partners trusted me to try something new and it's one of our biggest achievements. It's a great feeling to create quality jobs in the North East, and recruitment agents get calls asking specifically for vacancies at Haines Watts. Trust is part of the culture so when people comes to us with fresh ideas, they have the space to bring them to life.
I'm proud that we have new talent coming from a mix of degrees as well as school leaver apprenticeships. It's not all about education but what makes them individual.
What we've also done by prioritising culture is protect ourselves form the skills shortage in the industry. There are not enough people for all the vacancies and when everyone is fighting for talent, the only way to stand out from the crowd is having a desirable culture – a salary number only goes so far. Our office, values, team, and training has made that happen.
The shortage is not going away soon either. The skills gaps will take years of training to fill so it takes time to filter through, but there also lots of people looking to retrain. What's great is that these qualifications can be done alongside a full-time job so anyone looking to move into the industry it's never too late.