Why smart use of tech is essential for post-lockdown success
Services:
Online Accounting,
Outsourced Accounting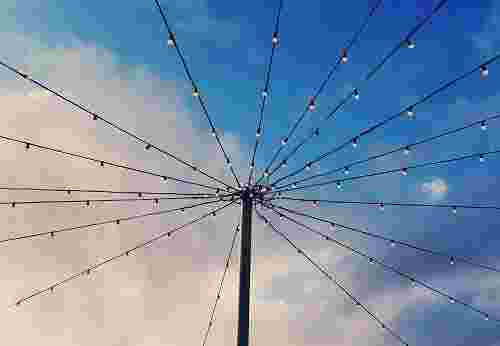 To get us through the tough months of lockdown, we've had to rely heavily on technology. James Maxwell shares his perspective on why tech is essential for post-lockdown success.
Was this tech just a short-term stop gap while workplaces and offices had to remain closed, or has there been a cultural revolution that's about to shake up how tech and remote working are viewed in the business world?
A cultural shift towards greater use of technology
Use of certain technology has been essential for most businesses during lockdown, remote-work and self-isolation – and that reliance is, or should, be changing our attitude to these tools. Depending on technological solutions during lockdown has accelerated a cultural shift that was coming anyway.
There was resistance and inertia delaying this shift, but the pandemic has forced our hand and put a stronger force behind the change towards a more connected and distributed form of working. Lockdown has, in many cases, simply forced people to use tech that they were already paying for or using to a limited extent, like Microsoft 365 or Zoom. But there was never sufficient critical mass for it to become the default. Now necessity has forced us to use it, in a much more effective way.  
A new balance between remote and office working
Online solutions and digital tools are becoming part of the 'new normal'. In the average business, the tech you use will be essential to post-lockdown success.
We'll need to find a balance between online and offline work, but this enforced period of remote working has proved beyond doubt that client meetings, team huddles and deep work can all happen remotely, without an office and without the travel. Prior to the pandemic, the 'working from home' process tended to mean people were sidelined. You weren't visible when you were a home worker and weren't plugged into the wider office network. Now you are, because the tech is set up to facilitate it and because everyone is in the same boat. In our firm, we have demonstrated that almost nobody needs to be in the office at all.
It's become evident from working with any clients of mine running businesses providing 'knowledge work' that this has been their experience too. Twitter has already announced that employees can continue to work from home indefinitely, and I hope that many other companies will continue to use and harness the tech we've been utilising during lockdown.  
The old ways of working are over
A quiet revolution has occurred in the business world, and it's going to be the most innovative, flexible and forward-thinking businesses that survive this revolutionary shift. My argument is that, beyond lockdown, by not embracing and moving with the changes forced upon us, your business might be:
Less efficient – without the time-saving and productivity benefits of technology, your people can't work as effectively as those of your competition. Safe physical-distancing will be harder to promote and your operations could fall behind.
Less empowered – with no flexibility around home working, hours worked or how you get the job done, workers are likely to feel frustrated, stressed and unhappy. Instead of feeling empowered, they'll feel hemmed in and restrained.
Less attractive as an employer – being seen as a retrogressive employer is highly likely to affect your ability to attract and retain talent.
The value of a distributed workforce
Rapidly embracing the value of a distributed workforce is going to be business critical once your company is trading in the post-lockdown world. Having your workforce spread across different geographical locations, with the work carried out remotely, could sound problematic for some owner-managers.
The reality is that a distributed workforce can make you significantly more agile and lean as an organisation. Matt Mullenweg, cofounder of WordPress and CEO of Automattic (which has a 100 percent distributed workforce), shares his secrets. With the right tools, you can still measure performance and you can still see whether workers are in the office or working remotely. It needs a greater degree of trust in the work ethic of your employees – and lockdown has certainly proved that people can be productive from home. We've got to throw out the stereotype of people not 'being at the coalface' if they aren't physically in the office.
Being mobile and having the flexibility of remote working has changed the equation – and it's time we all accepted this.  
Is the office dead?
The need for social distancing in the workplace is going to rip apart the commercial business space model – making the distributed workforce model even more imperative. Tech will be essential in this shift. Having one flashship HQ space might still be valuable, but you need to embrace tech to achieve any kind of workable operational capability while maintaining social distance.
Employees don't really have a choice over whether they do or don't go back to work. So employers have a responsibility to think about the safety of their workers.  
Helping you improve your post-lockdown processes
We can help you consider and manage every aspect of setting up a distributed workforce, remote working and creating a COVID-19 policy that keeps staff safe. We will help you walk through your entire business process. That's everything from sales, finance, accounting and operations. We can look at all processes and make sure everything links up into one connected and integrated business system and how tech will be essential to achieve this.
There's a huge choice of apps and solutions, and that can be a barrier. We'll show you where to start and help you review which apps are right for your processes – and how they will drive efficiency.
If you'd like advice on your tech strategy, please do get in touch.
There's more advice on coping with COVID-19 business challenges here.