The lost art of listening: how to build trust with your customers
Services:
Expansion & Improvement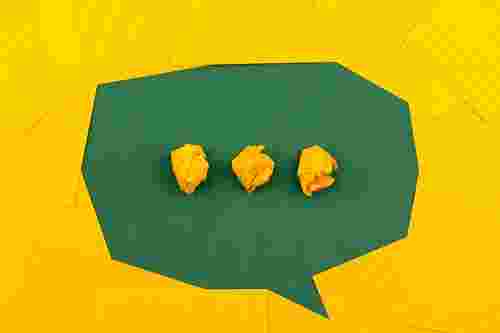 In the fast-paced world of digital business, social media and online sales, it's easy to forget the importance of active listening in business. If your sole focus in a business meeting is pushing your sales pitch – without taking the time to listen to your customer – that can alienate people.
This can result in a loss of trust and even the possibility that they'll look elsewhere for their supplier. Andy Jepson explains why active listening is at the heart of his approach to client service, and how it helps you become a trusted supplier or advisor.  
Knowing when to listen in meetings
Meeting a new client or prospect for the first time is a pivotal moment. An accountant can sit in front of a new client and say all the usual stuff about the number of offices they have and the size of the firm's staff. The client is very likely to think, 'Well every accountancy firm has that. Why should I choose you specifically?'.
For me, this is where active listening and really using your ears is such a core advantage. If you listen to what people want, and connect with their needs as a business, you'll get the job – and that approach starts to make you stand out in the market.
Most people selling want to tell you (as the potential customer) WHAT to do, rather than listening to you. They've got a portfolio of offerings and are trying to sell them to you. But the methodology needs to be different – don't sell to clients, bring the relationship to a point where they buy YOU, not your product or service.  
Allowing the client to choose you
When a business looks for a new supplier or a new advisor, they are the ones in control – and it's vital for you to understand this reality when talking to new clients.
The client is the one holding the purse strings. They're in the market and they're buying, so the key is to roll with that and allow them to:
Connect with you – so they see the real you, understand your mind-set and can see that there's a connection between you that will build into a positive relationship.
Choose you – so the commitment to move forward and engage you is THEIR decision, not you pushing them into a corner with your sales pitch and pre-defined offerings.
Benefit from your advice – giving them the benefit of your knowledge and experience, and tailoring your service to fit their exact needs as a business.
Ditch the pitch: and start communicating
Delivering a pre-prepared 'sales pitch' is a terrible way to kick things off – and anyone can do it. Listening, understanding and advising is a far better approach to communicating with your customers.
We obviously want to sell professional services to our client base of owner-managed businesses. But the services we provide need to be tailored to the client – not a pre-packaged product offering that you've already got all planned out.
With less enlightened accounting firms, some business clients will just accept the product they're offered, because they don't know any different. But we aim to change our own people's mind-sets, so they know to focus on listening, not on pitching.
A recent article I read from the Harvard Business Review points out the big misapprehension on how you engage with new clients. There's a prevailing belief that it's the process that needs to change – that it's the mechanics of the sales technique that is causing the problem. To my mind, it's the mind-set that needs to change.  
Having the right people in meetings
When you're engaging with a prospect, it's vital that you have the right mix of personalities and skills in the meeting. And if you all share this mind-set of proactively listening, learning and asking the right questions, that leads to a more productive outcome.
There are a few reasons why this works. Once you're really listening, you can focus on real, custom solutions, helping remove pain points. The natural instinct is to give the pitch and say how good your firm is. But you won't stand out in the marketplace that way.  
Building trust through honesty and transparency
I've had initial meetings where I've actually said to people that they don't need our services – having listened to their issues, I can see that they have the solution internally. You've got to be that honest and transparent. That's the bedrock of building trust. If you think about how you choose a professional to work with, there's a spectrum of trust that you want from your supplier.
Think of choosing a restaurant, a babysitter or a surgeon. There are different levels of purchase where you require more, or less, trust. You will look online for a good restaurant to try, but you wouldn't necessarily do that when choosing a surgeon.
You want to see:
Expertise – evidence of skill set and credentials
Understanding – do they listen to you and your challenges
Trust – do you trust in their abilities and their desire to help you
A personal connection
Most of my clients are people I now count as friends and trust me to support them and always look after their interests. A client will listen and take you seriously when there is a high level of trust. If I can advise people, based on genuinely putting myself in their shoes, it carries more weight.
A business owner won't ask you for your subjective viewpoint unless they trust you – and I take it as a big compliment that my clients are happy to bounce ideas off me.  
How we make a difference for businesses
Being an advisor is a hugely rewarding job. If you can listen, and build relationships, you can really make a difference. You can remove an owner's financial worries, change someone's business success and change their life. I look back with fond memories on most of my career.
My environment allowed me to fail, learn and flourish and I try to create that self-same nurturing environment within Haines Watts. Our people are constantly learning and evolving – and they learn best by working closely with our clients and building those close, personal and empathetic relationships.  
Come and talk to us – we're listening
If you'd like to partner with an advisor who knows the power of listening, come and talk to us.
We're the conduit to helping business owners realise that they have the answers – we just give you a push in the right direction.
Talk to us - we're ready to listen.