The challenges of adopting a 'pivot' mindset
Services:
Expansion & Improvement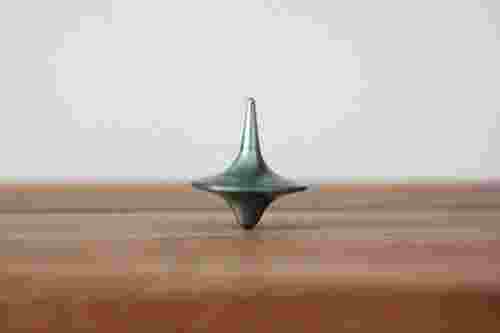 It's a tough time to be at the helm of any owner-managed business, with multiple threats of Covid, Brexit and great economic uncertainty lying ahead for 2021. We've witnessed the determination and entrepreneurialism clients have shown to react to these challenges, pivot business models and find new ways of achieving business success.
However, it can be easier said than done! Nicola Pearson explains the importance of learning to pivot and the necessary change in your mindset.  
The pressing need to pivot
Pivoting your business model, or coming up with a way to diversify into new markets, has become an increasingly pressing need for business owners during the Covid crisis. There's money to be made for people that can change, and the stark truth is that we're not going back to the kind of business normality we had pre-Covid – life has moved on. In this scenario, the best thing is to focus on the positives.
There are entrepreneurs who will react to the crisis and find new ways of winning customers and bringing in sales. For example, with clothing brands, no one is buying expensive Christmas party dresses, so clothing manufacturers are focusing on comfortable loungewear and cosy winter clothing. It's what people want and what sells. That's all you can do – capture the mood to find the market that is there, and then sell to it.  
Achieving a pivot mindset
The pivot mindset is all about being innovative and having the desire to try new things, but that can be a scary prospect for many business owners, especially if you're well-established. If you've been running a successful business model for a period of time, you know what you're doing, so the thought of doing something radically differently can be daunting.
To make the prospect of change less scary, you need to break it down. You don't have to change the entire business model overnight. For example:
Make incremental changes – try to make small changes that reduce your cost base or increase your income, with a very clear goal of what you want to achieve.
Don't be afraid of failure – if each small change doesn't work, you've not had a complete disaster. You can try something else and learn from these mistakes.
Build on your results – once you've made a change, watch what the effect is, look at your results and then build on that. Lots of small successes start to add up!
I have a client who's a specialist Italian cheese maker and her business model was reliant on supplying restaurants. With the hospitality industry being locked down, she had to pivot very rapidly. She can't wait for the restaurant industry to fully recover, so she's refocused on selling more to end consumers, and looking at how to create new product lines.
That ability to read the market and pivot your business model accordingly is vital.  
Overcoming the obstacles to pivoting your business
The pandemic has forced people's hand, to a degree, and has made us all rethink our strategy. The businesses that are going under are the ones that were already doing badly, or the ones that couldn't find new ways of doing things. So, if you want to push through the challenging times and come out the other side, there's a real imperative to overcome the big pivot hurdles. But what are the main hurdles?
Not having the correct expertise – If you used to supply products to high street retail – where retail is now being overtaken by eCommerce – that's a whole new marketplace and skill set to sell online and develop your products. These are specialist areas where it's tough to succeed without professional help.
Not having clear forecasting –everyone is having to look at cashflow and financial forecasts in a way they didn't before. No-one has a crystal ball for 2021, so you have to start with the things that are certain, like core overheads, and get some realistic cashflow projections together.
Not having the income to cover overheads – with revenues down, many companies have taken a hard look at overheads to see where there's slack that can be cut out. When you know your costs, you know what you need to bring in revenue-wise in order to break even – and what you need to sell to reach this revenue target.
Not revisiting your forecasts – it's crucial to be responsive to the situation. Just because you have a cashflow projection for the next 12 months you can't just put that in a drawer and forget about it. You need to revisit and review it on a regular basis, especially during a crisis. It's a constant process of review and reaction.
Setting the right foundations for change
So, we know the obstacles to pivoting, but what are the key elements you need to pivot? Overall, it's different for each business but there are certain foundational elements that will help you pivot more successfully. For example:
Good financial information – having accurate, high-quality financial numbers is always a great starting point. You need to know what your fixed costs are before you can make any decisions that affect your income streams.
A good strategic plan – every business action needs a plan behind it, and pivoting is no different. If you're intending to launch into a new market, you need to identify your goal, your strategy, your targets and your budget for achieving it.
Scenario planning– if you have forecasts in place, with different scenarios, you can make changes to your business model with more confidence and know that you'll have the required income stream to cover those outgoings.
Working with the best advisers – one of the key things is the need to invest in solid, professional advice before (and after) you pivot.
In essence, you need the plan, the finances and advice from the right experts. This comes with a cost, but it can help you make those changes more effectively.  
Helping your business to pivot successfully
At Haines Watts London, we've been working with our owner-manager clients to help them survive the crisis, review their business model and look at their pivot options. We'll partner with you to put the financials and strategic plan together. We'll help you understand what those figures mean, and what the trends look like in the business and in your market.
We're also there to support you personally, giving you someone to talk to, to run ideas past and give you proper explanations of your numbers. In the current climate, change will be needed. Doing nothing is not an option. 2021 is a time to show your entrepreneurial spirit and react to the market. Decide on your pivot, work towards that plan and aim to reach those targets – by putting your best entrepreneurial foot forward.
If your business is in need of change, come and talk to us about planning your pivot.