Protecting your artistic legacy
Services:
Personal Tax Planning,
Tax Reliefs (including R&D),
Wealth Planning & Private Client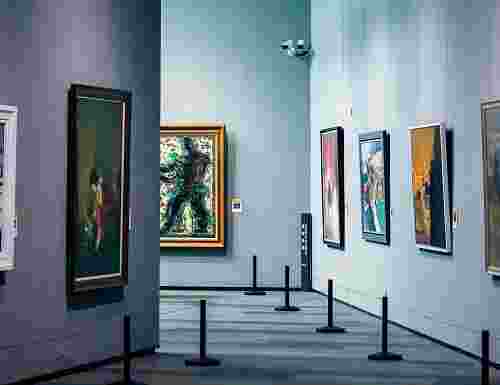 Isolated in lockdown, a touch fed up, and with extra time on your hands. You're not going out, travelling, commuting or shopping (assuming you can get a home delivery slot). That probably describes life for most of the working population.
As an artist, your creativity is still there and hopefully you're producing work but with no shows or fairs in the immediate future, you still have some time on your hands. So, what actions can you take in lockdown now which will benefit you in the future? In my years advising artists, from those in the early stages of their careers, to the more established, there is one topic which is often neglected.
This neglect may be due to none of us liking to face up to our own mortality. That subject is of course death and your artistic legacy – or to put it another way ' What will happen with my art when I'm gone and how can I protect my legacy?'  
A good time to take action
It may be that you have little unsold work, or you are at an early stage in your career. The prices attained are relatively low and have shown little sign of rising much in the short term. In those circumstances, for the time being, it may simply be enough just to have a will drawn up.
A report in 2017 estimated that 31 million adults did not have a will. The figure may be excessive but even if the true number is half of that, it is a staggering statistic. To die without a will can mean your assets (referred to as your 'estate') may not be distributed between your beneficiaries (family etc) in the way that you would have wanted, and it can cause problems for those who have to sort out the mess.  
Ensuring the artistic legacy you want
A will can be drafted by a solicitor at low cost. If you do not have one, at least take advice from your accountant or lawyer to see whether you should put something in place.
For the more established artist, more detailed advice is needed. The practical matters you'll need to consider are:  
1.  Who are the Executors and Trustees of your estate?
If you want your art to achieve maximum value for your beneficiaries, this can take some years. You may need someone with a financial background, perhaps also a lawyer, maybe a dealer who knows your work and your market
2.  Who are to be the principal beneficiaries?
Your family, friends, maybe institutions? And how much should each beneficiary receive?
3.  Should you consider approaching institutions during your lifetime to gauge their interest?
Do you perhaps want to gift works? If you want to donate to the nation in your lifetime or on death, should you consider Government schemes such as the Cultural Gifts Scheme?
4.  Should you set up a trust or a Foundation?
5.  Where will our archive be stored and how will it be insured?
Who will handle this - your studio manager? Who will pay him or her? Who will pay those costs and how?
6. Do you have a catalogue raisonné?
At the very least it's imperative to keep a list of unsold works, their associated costs and location.  
Benjamin Franklin said there were only two things certain in life: death and taxes. Death is certain, but taxes can be mitigated with careful planning.
Capital Gains Tax and Inheritance Tax are the principal ones to consider when thinking about your legacy and whilst taxes should not govern all your decision-making, they should be taken into account. Individual circumstances will differ and the above are just a few of the matters that might need to be considered.
Many other 'soft' issues will arise – treating your children fairly, catering for incapacity etc. But the message is loud and clear. Now is the time for action –what are you waiting for?  
Get in touch with our specialist accountants for art about your artistic legacy or come to me direct via the links below.
A useful resource for further reading is this booklet produced by the Royal Academy