Lockdown lessons: people, productivity & motivation
Services:
Funding and Asset Finance,
Expansion & Improvement,
Talent Management & HR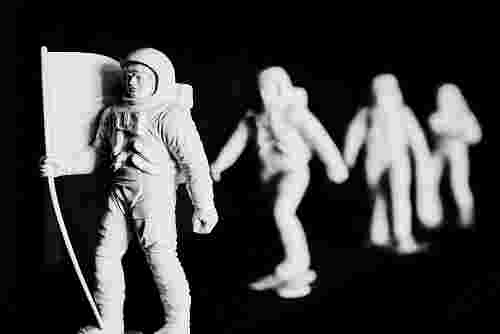 The impact of the coronavirus crisis on the financial health of UK businesses is something we're all, regrettably, getting used to seeing. But how has the pandemic impacted on people management, staff wellbeing and the softer elements of running an owner-managed business?
What are the priorities for managing teams during a pandemic and beyond? Matt Perry explains the challenges we've faced, and highlights some key ways to support your people as we approach a new normal. 
Coping with change during a pandemic
The whole business world has been forced to change overnight. Businesses are either shut, working under social distancing rules or operating via remote working. It's a lot of change for teams to cope with in such an incredibly short amount of time. I'm spending a huge amount of time on Zoom calls with clients, talking them through their lockdown strategy and giving them the advice they need to survive. 
Our people have been facing the same challenges – being up and running with the tech, dealing with client enquiries and keeping the wheels turning, whilst working from home. Fortunately, we'd already put agile working into play at a lot of our offices, particularly in our London office, which has recently been refurbished and reworked to cater for agile working. Our ability to move to remote working was greatly enhanced because of this. As an office we:
Were already set up for agile working and homeworking
Had our phone system in the cloud, not via desk-based landlines
Had remote access to all our core systems
No-one expected a pandemic, but the need for remote working has really vindicated what we've been trying to do over the past year. As soon as lockdown hit, people saw the value of the investments we'd been making.
Communicating clearly with your people
As Managing Partner for London, I've been sending out email updates to all staff on a regular basis, to clearly communicate our strategy. I think it's so important for people to know what's going on. Our staff have appreciated transparency from the leadership team, and knowing exactly how we see phase 1, 2 and 3 of our strategy panning out, even down to when (and if) redundancies could happen if the situation escalates.
For me, managing teams during a pandemic is about opening up channels so people can get in control of their lives. We've been using Zoom, Microsoft Teams and even WhatsApp groups. Some people have felt there's been too much Zoom usage – that feeling of being stuck inside the same four walls all day in a 'Zoom prison'. So, we're asking people what their work environment is and how that's impacting on their ability to work effectively.
Something we hadn't fully factored in at the beginning was that many younger staff are flat-sharing, or in big houses with multiple housemates – and the issues of trying to work in that shared environment where several people all need desk space, privacy and decent access to Wi-Fi etc.
We're doing the best we can to improve our support. We can order desks for those that need them, or make it easier to upgrade their broadband etc.  
A focus on staff wellbeing and mental health
As a firm, we're rolling out a new wellbeing programme for all employees, and getting them to think about their state of mind, health and mindfulness. This centres around encouraging our people to ask the right questions. Things like:
How do I spend more time outside and away from my screen?
How do I deal with the stress of this pandemic?
How can I stay motivated and productive, without burning out?
How much socialising and team interaction do I actually need?
Chatting to people outside your bubble can be a real boost for many people, so we've been trialing having an 11 o'clock 'online chat over coffee' for some offices, giving people an opportunity to chat about things other than work and the crisis.
We're also being mindful that some people can find the social things a bit cringey. Organised team fun isn't always for everyone, so we need various approaches. Most of us are getting a decent work/life balance now. A few haven't found their feet yet, but we're working with them to help them get there.  
Using the right strategies during challenging times
Many of our staff will be attempting to work in households where their partners are also working, and where their children need home-schooling – and that's a challenge! You need a good appreciation of what everyone in the house does and how you can all work harmoniously in the space.
One thing I believe in is sticking to routines and schedules. That's what I do with my son when it comes to the home-schooling element. We download the work the night before and set a schedule for the next day which sets the right expectation.
Coping with being furloughed can also be tricky. We've furloughed some support staff, and that presents challenges with keeping these people engaged and supported at home. Furloughed staff are still in our weekly Zoom calls and coffee breaks etc. but they can't be involved in any kind of revenue-generating work for the business. We've asked people to look at getting involved in charitable work.
Supporting our charity partners keeps people occupied and allows us to make a difference where it's needed. People were worried about the prospect of being furloughed and what the future may hold. But, in fact, furloughing is all about protecting those roles and your staff's income.  
Preparing for a return to the office
There is light at the end of the tunnel for UK businesses. Our focus has gone from being a pure cost-focused, cashflow and preservation issue into looking at selling our services and reconsidering how we can generate revenue in the current market.
We've got the agile and flexible working policies in place, so we're better prepared than most. We're planning for there being a '90% economy' after all of this – i.e. our expectation is that all revenue and income will be 10% down. At least 20% of workers will work from home and that means one less train ticket and one less lunch to budget for during this transitionary period. Agile working and embracing the power of new technology was always in our mind.
We know the Gen Z generation is coming through and wants agility and flexibility in their working environment. On the flipside, we have a number of people in the team who are over 60 who may want to reconsider their ongoing career plans. If you've had a taste of retirement during lockdown, many may not want to return – or may want to downscale their hours.
In essence, our post-lockdown strategy is likely to be 'Less people. More flexibility'. Moving to agile working spaces was a good move but sharing equipment could be difficult, given the health implications of shared desks. We'll take a common sense approach to our first phase, with maybe 40 to 50% capacity in our offices, a booking system for desk usage and deep cleans of all desks and equipment at the end of each working day – to keep things safe.  
A 'new normal' for UK business?
My general feeling is that people don't want to get on a commuter train anymore – and I can't say I blame them! Change is inevitable. It's a big mission for our communications and people teams to get all employees on track and up to speed with any new strategy.
Our culture will be about delivering work, but how (and when) we do it isn't important. It could be in the office at 9am, or it could be at home at 10pm, if that's what works. Ultimately, it's about results and delivery. I have to say, lockdown has converted me to the remote working life.
It's taken a few weeks, and at the beginning it was rather stressful. But I've got into a groove now – I could work from home forever ... although I don't know if my wife would agree! Working more closely with clients is another option. The additional office space we have could be used by clients and become a coworking space. Having a workspace where you have an accountant across the corridor could be a real draw for owner-managed businesses.
It would also be good for staff to be around businesses and see them in action. If we look forward to how the our firm might look in 2021, I have a clear vision of how this could work:
Less people in the office – we'll have agile working set up, but we won't be at bursting point anymore, with maybe 80-90% capacity once we come back properly. We'll have more flexible working, and far less pressure on people to be present.
More use of technology – lockdown has also forced us to use a lot more technology. The office is in the cloud, but we are looking at more team-based technology. Tools that can tell us where people are, what desks they've booked etc., so we can manage productivity
More flexiblity and movement – I can see there being more hotdesking and moving around offices and locations too, so we get to interact with more people and clients.
The one thing that's certain is that a post-lockdown 'business as usual' is going to be very different to pre-lockdown. The world has changed, we've changed and what we expect from work has changed. It's going to be fascinating to see what the future brings.  
If you'd like advice on managing teams during a pandemic, please do get in touch.
There's more advice on coping with COVID-19 business challenges here.