Is the proposed corporation tax increase offset by super deduction?
Services:
Corporate Tax Planning,
Tax Reliefs (including R&D)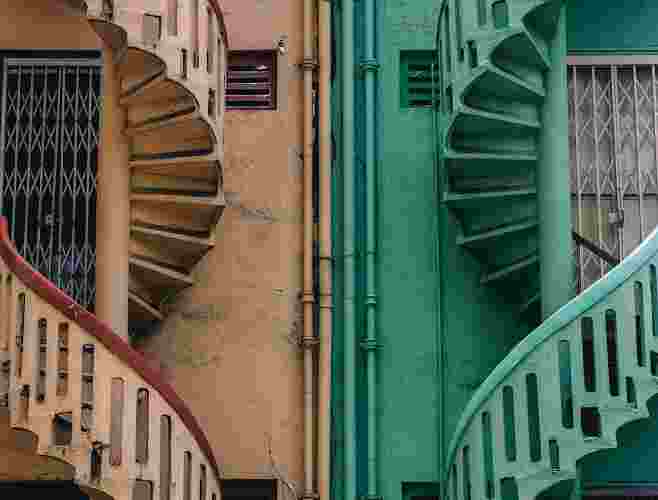 Getting your business back on the road to full recovery will be front of mind for business owners at present. The announcement of the Government's new 'super-deduction' scheme in the 2021 Spring Budget may well appear to be excellent news if you're looking to invest in new assets, equipment or capital resources. But is there a catch to this apparently generous capital allowance?
Martin Mann gives the lowdown on super-deduction, the 2023 increase in the corporation tax rate, and why your company needs to start planning now to mitigate any negative outcomes.
What are the forthcoming changes to UK corporation tax?
In the Spring 2021 Budget, the Chancellor, announced some fairly significant changes to the corporation tax (CT) regime and how CT will work in the UK. Rather than having one standard rate of CT for all businesses, the Chancellor has re-introduced a two-tier system – a move aimed at clawing back more tax revenues from the UK's most profitable companies.
As of April 2023, companies with profits of £50,000 or less will continue to pay CT at the current rate of 19%. However, there will be a taper for firms earning above that £50,000 threshold, with only firms earning £250,000 or above paying the new higher 25% rate.
Smaller businesses with profits up to £50,000 annual profits will pay corporation tax at 19%, but the key point to grasp here is that there is a return to the associated company rules meaning the £50,000 and the £250,000 benchmarks are diluted by the number of associated companies. If you have two associated companies with profits of say £40,000 each, you won't end up paying 19%. You'll be paying far more in tax – and that is going to eat into many companies' forecasted profits.
What do we mean by 'associated businesses'?
This concept of 'associated businesses' is important. Associated businesses have to be under the same control. So, if you have a husband and wife that own several companies 50/50, those are all associated companies.
This catch around associated businesses is likely to affect a lot of companies, especially those where you may have bolted-on subsidiaries, or property companies with specific vehicles. This doesn't jump out at you immediately from the legislation around the corporation tax rise, but as an owner, you definitely need to think about this and factor it into your longer-term planning.
What are the implications of a two-tier corporation tax system?
We've had one rate of CT in the UK for a long time now. There have been higher and lower rates in the past, but in recent times we've managed to get rid of that complication. But these new CT changes mean we're back to a system with two rates and a marginal rate in between.
If you own a company, there's now a pressing need to review the CT changes and look at which rate you're likely to fall under. If you have other businesses you control, you need to start planning now to mitigate any negative fallout. This could be the right time to think about streamlining fragmented business operations.
As an owner-manager, you're likely to be focused purely on getting by and stabilising your business. You won't be thinking too far down the road when it comes to taxation. But you might well be interested in the new 'super-deduction' scheme (more on this shortly) if you're thinking of investing in assets and equipment and getting the company back on the road to recovery, expansion and growth.
What is the new super-deduction scheme and how does it work?
The super-deduction scheme offers 'a new 130% first-year capital allowance for qualifying plant and machinery assets; and a 50% first-year allowance for qualifying special rate assets', according to HM Revenue & Customs (HMRC).
What that means, in plain English, is that if you spend money on equipment, plant and machinery, you can use this allowance to reduce your corporation tax bill. Pretty handy, given the upcoming increase to 25% for some businesses.
What we haven't got yet is full guidance on how super deduction will work, so the detail is still quite sketchy. On first glance, super-deduction looks like a highly generous move by the Government. But there's a sting in the tail to the way capital allowances work within the super deduction scheme – and this means having to review the merits of the scheme on a case-by-case basis.
As a relief, it's not for everybody, and therein lies the main problem.
What's the potential problem with the super-deduction scheme?
When you look at the numbers, there is a gap between the super-deduction coming in and the corporation tax increase. The Red Book does spell out the pluses and minuses of this, but these issues really do need to be made more transparent.
Over the first three years, from 2021 to 2023, the Exchequer will be at a loss of around £10 million, generated from the introduction of the super-deduction. Once the CT rise comes in, that revenue goes up massively. There is a net gain for the Exchequer by 2025/26 of about £24 million.
In a nutshell, what the Government is saying is 'we'll give you this initial super deduction as a stimulus, but we'll then claw it back'. That's certainly the case for larger businesses. It's best to see it as a cashflow boost, rather than a long-term strategy.
One of the key issues with super-deduction is that there's no pooling, Usually, if you make a disposal of an asset, things get absorbed within the pool. But with super deduction, you have to keep your assets separate. The result is that if you sell the asset in 2023, after the CT rise, the clawback will happen with a potential balancing charge at the new 25% rate and you'll end up losing money. If you're a business buying large assets that don't depreciate quickly, this could be a big issue and something you really need to consider before making use of the relief.
Super-deduction needs to be looked at on a case-by-case business. The Annual Investment Allowance (AIA) still exists and will go down as of January next year. How this works will depend on your year-end accounting dates, but there's still a window of opportunity. An AIA claim could be a better option than super-deduction in some circumstances.
What are the best ways to mitigate the rise in corporation tax and make use of the super-deduction allowance?
As we get closer to the new higher rates of CT kicking in, it's a question of whether you wait and get the relief at a higher rate of 25% or act now and make use of super-deduction.
The key thing is to look at where you might be in 2023, in terms of your business profile and CT liabilities. Then you need to look at what the best route will be, dependent on the assets you're planning to buy and how this measures up against your CT and the super-deduction.
The big question will be 'Is the super deduction route the best way to go? And should we do it now and get the relief early?'. If your business is going to stay on the 19% CT rate, there's no downside to taking that route – but for those who will fall into the 25% bracket things get a lot more complicated and onerous.
To kickstart your review and planning of the CT changes, these are the key areas I'd suggest you begin to focus on:
Look at the profile of your company and how you are structured as a business. Do you have associated companies? Do you plan to have more companies? Is there scope to downsize? What will the business look like in 2023?
Look at your profits. Are they over £250,000? Those profits for associated companies soon add up. There may be grounds to have a corporate structure, not to take the money out and to pay 25%. That could be a better option than paying 45% income tax. It depends on whether you go the corporate or income tax route.
Should you incorporate the business? If you plan to incorporate, you need to factor the CT into your planning and look at streamlining things, so everything remains tax-efficient and supports your underlying profitability.
If you want to spend on capital investment or carrying out repairs on something where you could claim a capital allowance, you need advice. Could you use the super-deduction? You'll need expert advice on this from a tax specialist.
Do you want to exit the company? The move to a 25% CT rate could be the final straw for some owner-managers and they may decide they want to exit and sell up. It could be a gamechanger for many business owners.
Where does your expenditure sit on the balance sheet? This is important. Many businesses may want to capitalise expenditure to gain additional relief rather than write off to profit and loss. Solid evidence to back up all of your claims will be needed– and that means having good record-keeping in place.
The new Corporation Tax regime is a complex thing to get your head around, so working with an experienced adviser is certainly a sound move. At Haines Watts London , we can work with you to review your business situation, work out the potential impact and help you decide on the best way of mitigating any disruptive tax implications from CT, or the super-deduction scheme.
2023 will come around sooner than you think – and it's never too early to start thinking ahead and getting a long-term plan for mitigating these tax implications.
Get in touch to discuss your corporation tax plans and the viability of super-deduction