Is now the right time to start my own business?
Services:
Expansion & Improvement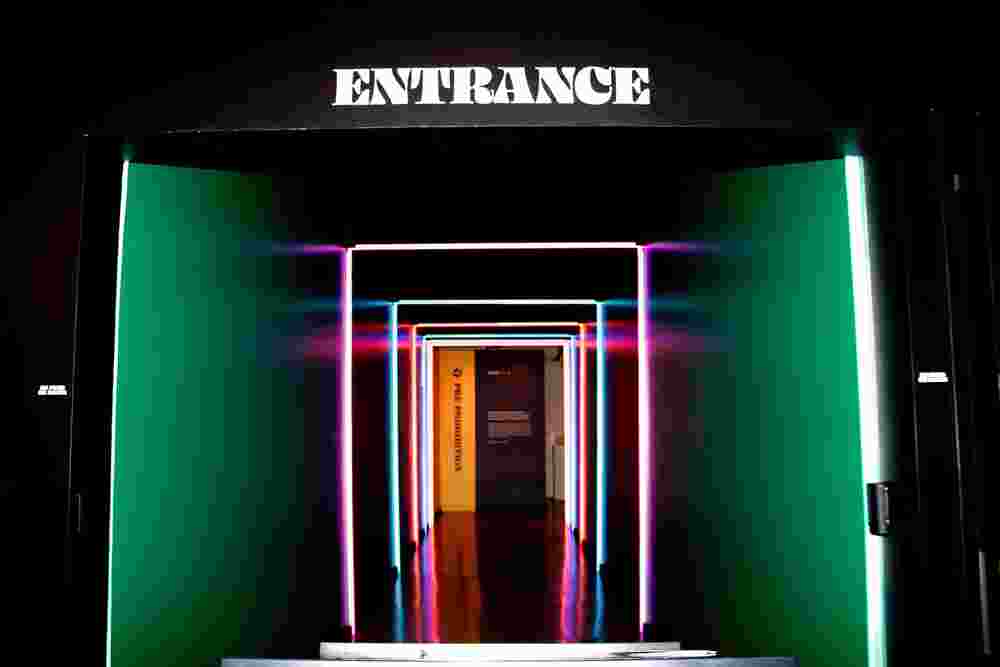 When you come up with a brilliant new business idea, the temptation is to jump in feet first and to found a new company. But is now the right time to be starting a brand-new business? And, if you do, what are the potential opportunities and threats that you might face as an owner-manager and newbie entrepreneur?
Daley Tyndale looks at the key elements to include in your research and business planning, and highlights why now could just be the perfect time to start your business journey.
Being brave enough to follow your own path
For me, one of the main hurdles is having the bravery to say 'I'm going to run with this business idea and start my own company'. That's a big step for any new founder to take.
Depending on your circumstances, it might mean handing in your notice and quitting your job – all while still having your bills to pay. You may have some savings behind you, but the first step is really about having the bravery to do it.
You also need to know about setting up the right infrastructure for the business. You need a bank account and an accounting system. We aren't all good with figures, but you need to have that record-keeping and accounting set-up from the start. You might need an accountant or bookkeeper to help you, and maybe some legal advice to set up the company and the legal formation.
Getting the business off the ground
Setting up the business is the first hurdle, but there's then the challenge of actually getting your startup off the ground and bringing in customers and sales.
Knowing whether there's an existing customer base is a vital bit of information. Do you have customers who are waiting to buy your goods/services, or do you need to start from scratch and start looking at marketing, creating a website and getting your brand out into the marketplace?
As a new founder, you'll need to think about whether you can handle the workload by yourself, or whether you'll need other people on board from the get-go. Do you need to engage a freelancer or some outsourced providers, or do you need to hire someone and pay them as an employee? You might be worried about paying this employee, not to mention the legal and payroll side of being an employer.
Becoming an employer certainly means more admin, but having a team behind you gives you far more capability to make a success of your business idea.
Making the most of the available technology
The availability of business software makes it easier to streamline your startup workload and make the most of the tech benefits.
Tech does make some things easier when running a business, if you can get things set up in the right way. There are plenty of solutions and apps available to help you, many with elements of automation built in to help reduce your manual tasks and make things happen more quickly.
There's a big app market out there, so it's a good idea to speak to your adviser to get their guidance on the best apps and how to create a workable and robust 'app stack'.
Working to a plan and driving the business forward
You need to put in the hours and know your potential customers, your revenue and whether you can cover your costs.
To do this effectively, you need a plan to work from, with all these elements included. Your focus should be on implementing this plan and making sure the strategy happens as you intended, and flexing things as you go along to keep the business on track.
There's also the big 'chicken and egg' question of which comes first: investment or income. You need investment to get going, but providers won't lend money until you can prove you are bringing in stable revenues. If you do get finance, there's then the question of how long this capital will last you.
Having robust forecasts with clear budgets and numbers will help a lot with this – and shows the importance of working with an accountant who can help with the planning and forecasting.
Assessing the market and the current economic outlook
There's no getting away from the fact that the post-Brexit, post-Covid landscape is very different to what we've been used to. But by planning in the right way and doing your homework, there's nothing to stop you setting up your business in 2021.
Whatever industry you're in, you've got to assess the situation and do your PESTEL and SWOT analysis , think about those 'five Ps'. Does the current situation affect your supply chain, your ability to export to the EU , your customers' behaviours, or employee behaviours? It's important to consider the negatives, but it's also vitally important to look at the positives and the potential opportunities too.
The technology that's been used over the pandemic – things like remote working in the cloud and video conferencing with Team, Zoom etc. – those tools can create good opportunities.
Partnering with an experienced accountant and business adviser
Having an adviser on your team undoubtedly adds real value – but when do you need to bring them on board? I would say you need an adviser right from the beginning. It's more important than ever that you have that support.
You need to think about your situation right now, plus the next stage in the roadmap, and have several contingencies in place. Working with a business adviser helps you to look at scenarios X, Y and Z and to look at these different scenarios in detail. We can also look at how much capital you need, what finance is required and how long that finance will last.
Keeping the various threats and opportunities from your SWOT analysis factored into your day-to-day operational thinking can be tricky. As advisers, we're here to make sure you're aware of everything and to ensure you have all bases covered. Some founders may need guidance through the whole process, others may only need occasional catch-ups and support. It all depends on you, your experience and the complexity of your business idea.
How Haines Watts adds value for new owner-managers
At Haines Watts London, what we do is show you what's possible with your business – and show you the route map you'll need to get there.
Good client relationships are at the heart of what we do. We're leaders in looking after owner-managed businesses and leading the cycle all the way through. You have a relationship partner and a local team to talk to, but we also have a national resource within many specialisms including tax, corporate finance, R&D, FCA, and legal, so we can help you every step of the way.
You have access to things like the super-deduction capital allowance scheme and the Recovery Loan Scheme now, so if you need the support it's there. It's a good time to strike out and see what the future may bring, but with the support of an expert team of advisers behind you.
Get in touch if you're a new founder and want access to the best possible advice.