How your business can evolve once you've gone digital
Services:
Expansion & Improvement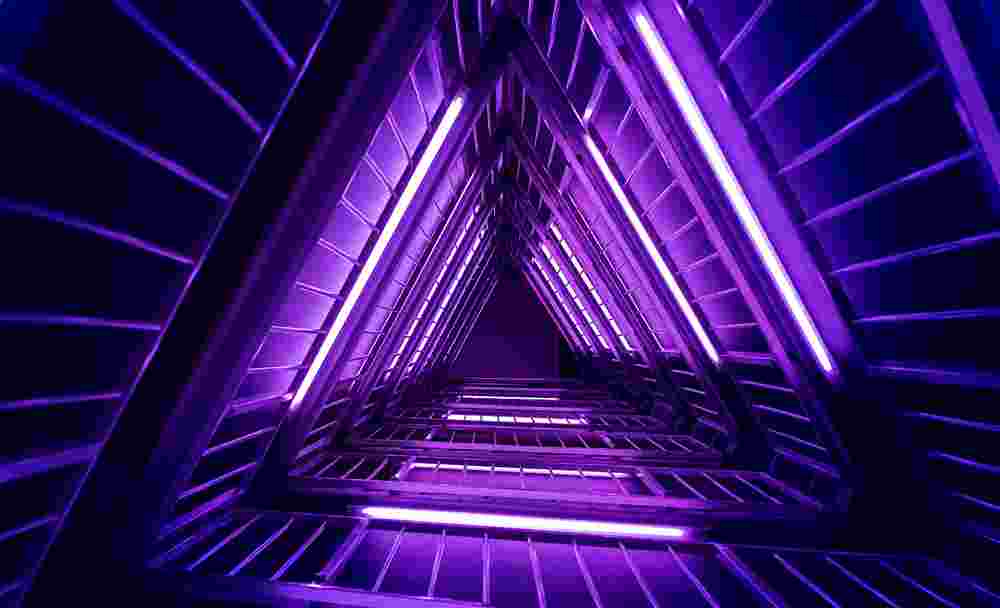 Today, any business can be digital. Digitisation isn't just about building software or working online. The businesses that thrive today, and will in future, are those that integrate the potential of digital working and service provision into the heart of their operations to create more value for their customers.
Anoop Rehal explores the potential of evolving your business through digitisation, the need for digital strategy and the opportunities you can discover.
What makes a digital business?
Digitisation is about much more than just having a website. While digitisation starts with having your business information held in a digital format and using digital processes to make use of that data constructively within the business, the potential for where you can go is unlimited.
A digital business can be anything, from a salon to a street food van. The difference is the ability to apply technology to core operations in a way that improves efficiency, service and performance across key areas. These include:
Front office digitisation
Creating customer facing digital experience starts with a website - being findable online. But it can also include moving key customer interactions to digital platforms, whether it's your website or your social platforms. Capabilities to consider include:
Digital client communication
The ability to capture and provide information through digital platforms
Providing elements of your service through your digital platforms (for example improving understanding of your service or picking the right product)
Gathering new data parameters to tailor your service
Middle office digitisation
Middle office systems sit between your customer-facing areas and your back office management functions – the parts of your technology system that enable you to deliver your service. This includes:
Customer service and issue management
Bookings management
Feedback and service visibility
Payments functionality
Back office digitisation
Your back office systems are the foundation of your business, storing key records and managing resources, including:
Cloud data storage
ERP
Accounting systems
Supply chain management
With these systems moved online, businesses can enjoy simpler workflows, automate manual work and increase flexibility. However, evolving your business is about more than just doing the same things you used to do with new tools.
Moving online and connecting your data opens up new opportunities for your business to change the way you work, attract new business and increase your revenue. This requires looking at your company potential with fresh eyes and aligning it with the tools and data available.
Creating a digital strategy
A digital strategy sounds complicated, but it doesn't have to be. In essence, the goal of a digital strategy is to find opportunities to go beyond the way you have always done things and find new opportunities in the digital space.
This starts with asking yourself what you know about your customers and the way they interact with your business, and how it could be improved. Questions include:
Who is our core market? What customers are we trying to attract? This could be a changing answer and should be reviewed in line with business performance.
What do they do online? This can include where they spend their time, how they find your business (social media vs comparison sites vs search etc.), what other businesses they interact with and how they compare you with similar services.
What is working or not working in our service? What bottlenecks are your team experiencing? What separates your good customers from your bad ones? When are you busiest? What processes are losing you money?
What is the digital footprint of a good experience for our business? What does it look like when a good customer finds you, makes a purchase and then goes through the experience with you online? Then, how could this be repeated or grown using digital tools, either at the front or back end?
From reviewing this information, try to surface one or two opportunities and attach a metric to them to measure the impact of them. This could be as simple as realising your best customers are the ones that find you on Instagram, deciding to run ads on that platform and then measuring the number of new bookings you get from that source.
What opportunities does digital create for businesses?
Moving to digital processes changes the scope for how you run nearly every part of your business, from attracting and converting customers to managing your finances, growth and your team.
By reviewing your business processes and goals, you can target improvement areas that make the most difference to your bottom line and your people.
Cost efficiency
Digital tools can streamline your workflows and enable you to remove unnecessary manual tasks from your team, such as:
Automating the collection and capture of expense data
Gathering customer information at point of booking to accelerate service on-site
Educating customers with online content rather than with your team in person
Tracking customer data to focus on your most valuable services or products to reduce unused inventory
Customer experience
The flexibility of digital tools can help you increase service levels for customers without adding additional workload for your team, including:
Offering additional customisation of products and services through online data capture
Flexible, on the go customer service
Automated reminders for appointments
Tailored offers and deals depending on their recorded purchase history
Targeted expertise
The way businesses are found online gives you the potential to control exactly how, when and why people interact with your service, building a targeted reputation, by:
Targeting certain keywords in search and social media groups
Creating third-party profiles on industry and review websites to engage with specific groups
Creating expert content on your areas of expertise, including video and written
Business agility
With full visibility over your business activity, you can see the big picture more clearly and respond faster to take advantage of opportunities and avoid risks.
Responding to spikes in demand and trends in real time
Prioritising fast-selling SKUs and reordering sooner to avoid stockouts
Changing prices in line with demand or market conditions
Progressive insights
By connecting all your systems to a central tracking platform, you can view your performance over time and at scale to find new opportunities for service improvement and efficiency, such as:
Tracking incoming leads, sales and customer journeys to find your most valuable use cases
Monitoring business actuals in real time to find potential risks and manage your cash flow
Segmenting customers to understand their behaviour and adapt your approach
Embracing technology on your terms
The sheer range of technology and digital tools available can make the choice seem overwhelming for business owners. I remind clients every time that everything starts with your business. Every tool or platform has to play a purpose – look at your company and decide where you want to be, then choose the tools to get there.
I've worked with hundreds of companies to implement digital innovation programmes and help track the results. I've also seen first-hand the difference that an experienced advisor can make when navigating the waters of new technology and evolving markets.
To find out more about our technology services and how we help businesses get more out of the digital world, get in touch with a member of our team today.