Changes to the minimum capital requirements for FCA regulated businesses
Sectors:
Financial Services
Services:
Auditing,
Financial Services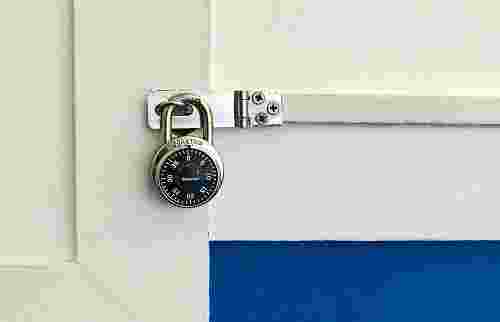 As an FCA regulated business, you'll already know about the minimum capital requirements and the need to hold a certain amount of reserves in the firm at all times. The rules around these minimum capital requirements are set to change in June 2021.
This means that the whole system for Financial Conduct Authority (FCA) reporting requirements is also about to change. Chris Evans, financial services specialist, outlines the key changes and explains why now's the time to start reassessing your FCA reporting needs.
What do we mean by minimum capital requirements?
Capital requirements mean different things to different firms. But the way capital requirements are defined within the context of an FCA regulated business follows a fairly standard approach. If anyone is investing or buying financial products via an FCA regulated business, they want to be confident that the firm will be around long enough to look after them and avoid disruption. Minimum capital requirements are designed to do that; i.e. the firm sets aside enough capital to cover unexpected losses and keep themselves solvent in a crisis. The firms themselves must have underlying reserves at a level which reflects the risk of their assets and business model. Even if they had to close down, the capital requirements ensure that they do so in an orderly way. That's the basis of the minimum capital requirements; to provide sufficient confidence to your marketplace.  
When are the changes coming in?
The fact that Europe has been working on developing new capital requirements is no surprise. There was a clear need for change for investment firms and they've been working on this for a number of years. The reason for revisiting your firm's own minimum capital requirement is that there's less than a year until implementation of the new requirements, in June 2021. Each country's equivalent of the FCA will implement the new rules. The UK was involved in developing the updated rules and, because of this, there's not expected to be a large divergence between the UK and Europe. One key issue is the area of 'passporting'. If you're FCA regulated in the European Economic Area (EEA), you could 'passport' services – allowing you to trade in other EEA member countries. This will fall away after the Brexit transition period unless a similar provision is introduced by way of a trade deal.  
What are the specifics of the FCA capital requirements?
There are three parts to the capital requirement:
Permanent minimum capital requirement (PMR) – a figure that increases according to your company's size and activity.
Fixed overhead requirement (FOR) – one quarter of your company's fixed overheads from the previous financial year.
Risk responsive computation (K-factors) – based on the new K-factors (a measurement referring to the value of an expected income stream).
  Broadly the requirements for Class 2 and 3 firms are as follows:  
| | | |
| --- | --- | --- |
|   | Class 2 firm Highest of | Class 3 firm Highest of |
| PMR |  ✔ |  ✔ |
| FOR |  ✔ |  ✔ |
| K-factor |  ✔ |   |
This is an oversimplification and you must, of course, take advice. Your capital requirements are based on the size of your business and the kind of financial services that you provide. There's no 'one size fits all' answer to what your capital requirements will be.  
The scope of the forthcoming changes
The likelihood is that there will be changes for all FCA regulated firms, whatever the size. But the biggest impact will probably be felt by the smaller firms. Exempt CAD firms won't exist after the changes, and that means your smaller firm will shift up to become either a class 2 or 3 firm. If you're an exempt CAD firm you might become a class 3 firm – meaning that your capital requirement will go from £50k to the higher of £75k and the FOR, so could easily be double what you've planned for. But capital requirements will likely go up for all firms. The good news (if it is indeed good news) is that it is capped at double your current requirement in the 5-year transition period. Many firms will already have sufficient capital but, even if you do, the headroom is reduced.  
Meeting your reporting obligations
One of the aspects of reporting in Gabriel, the FCA's proprietary reporting software, is to report on how you're doing against your capital requirements. The reporting requirements vary depending on which band your company falls into. You may have to report quarterly on your Balance Sheet, Profit and Loss, and Capital Adequacy, for example, to show that you have the capital that's needed by the FCA rules. The new rules and reduced headroom mean there is increased scope for inadvertently breaching the capital requirement rules. For example, if you made a significant investment settled in cash, even though your balance sheet total won't have changed, the weighting of assets for capital requirements will have changed. If you had low headroom, you may have breached your capital adequacy requirement. With some simple planning, moving assets from elsewhere in a group may have solved this. We've provided clients with some modeling spreadsheets to help them identify these issues.  
The impact of capital requirements on dividends etc.
As an owner or director, you're aiming to build up retained profit in the business, and to then take this money out as dividend payments. Only audited profits count towards the capital requirement and the changes may reduce or slow down existing dividend policies. We can help with this as registered auditors can certify interim profits, bringing them into the capital requirement and unlocking profits earlier to pay dividends. We already do this for a number of our clients to repatriate profits to overseas holding companies.
Coping with the new regime
If you're a business at the top end of the scale, you can quite easily adapt to the new changes – probably because you already undertake a similar process. If you're at the bottom end, the changes to the capital requirements mean some BIG changes. The rules are complicated enough, so you don't want big changes to the regime too often. This is the first major change for a long time. It will definitely help to raise the level of scrutiny and awareness of capital requirements for affected FCA regulated firms. So, what can you do to make this regime change less painful? The first thing is to work out how your firm will be affected under the new requirements. This can be straightforward for most, but can get more complicated. To start with, you'll need to focus on two key things:
1.    Firstly, work out where you fall under the requirements. You need the ability to capture and report the data. Some firms will need new systems that allow you to track the right elements of data and information for the risk assessment side.
2.    Secondly, work out where the extra money to cover your capital requirements will come from. That may mean running cashflow projections, taking less money out, approaching a bank for funding, going to your investors, or changing your dividend policy.  
Working with a specialist FCA adviser
We have access to a network of FCA specialists who can help to lighten the workload provide the support you need to navigate these changes. We're in a countdown now to June 2021, so you need to be thinking about the impact of these FCA regime changes and getting yourself ready. We can help by:
Pulling together the required financial data and risk information, so you can meet all of your new regular reporting requirements come June 2021.
Restructuring your business or group structure, or putting an EEA holding company in place, to lessen the impact of the passporting or consolidation requirements.
Running financial models and accessing funding to help raise the required capital, via our finance and corporate finance teams, or assessing the outcome of an investment on your own capital position
Carrying out interim verifications of your profits, so you have auditor approval for paying out your usual dividend payments to directors and shareholders.
If you're an FCA-registered firm and want some comfort around the new changes, please do come and talk to us.