Business planning for 2022: Learning to cope with flux
Services:
Expansion & Improvement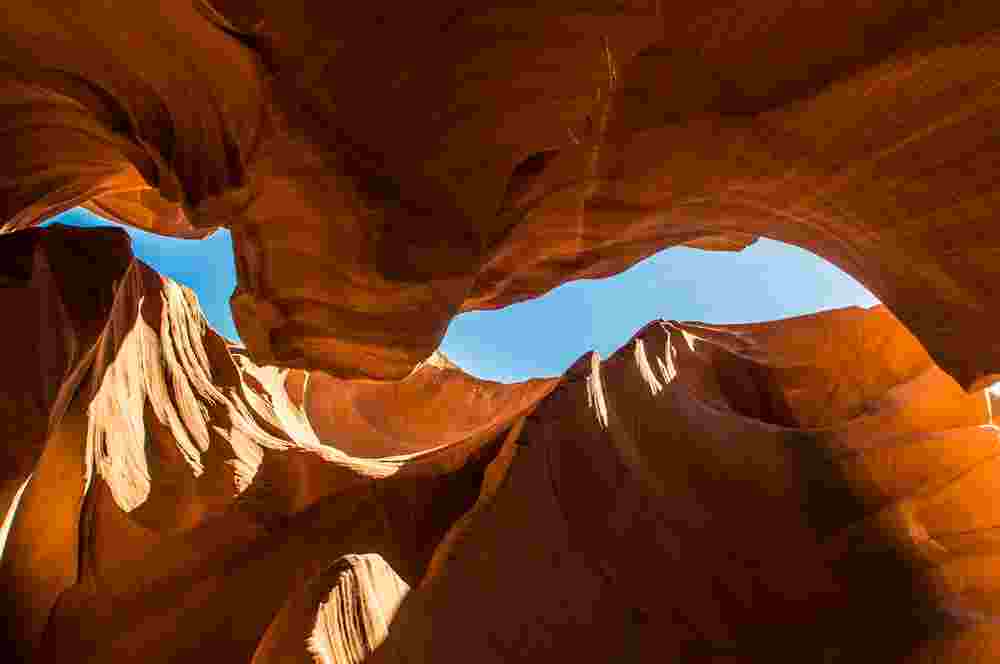 It's a tough time to be a business owner. As we near the end of Q4 of 2021 and head towards 2022, your business is facing the multiple concerns of supply chain issues, labour shortages, increased costs and the possible return of winter lockdowns. But, as a business that's survived the pandemic, there's the comfort of knowing that you must be doing something right.
Learning to flex with the changes, and overcome our current challenges, is a vital skill and something to work into an evolving business strategy for your company.
Gary Staunton explains why learning to cope with flux is key to building a stable recovery in 2022, and why getting back to in-person working should be part of your game plan.
Planning for a tomorrow that's still uncertain
As a business owner, you want to know how well you're performing and what you need to plan for. And, at the moment, everyone wants to know what's going to happen tomorrow, or in six months' time or next year. That's extremely difficult to do when there are so many significant challenges to think about at this point in Q4 of 2021.
The fallout from Brexit has started to bite, and Covid is still having an impact. Depending on your business type and the sector you operate in, you may have some big challenges to overcome in the lead-up to 2022, or you may be on a roll and well on the way to full recovery.
Each business is in its own unique situation, and that's why it's so important to be aware of the current economic situation and the strength of the market in your sector.
Getting the UK into sustained economic recovery
Overcoming the impact of the pandemic and getting the UK back into robust and sustained recovery is the key goal for 2022 and beyond. The Autumn Budget had some elements to aid recovery, like extending the Recovery Loan Scheme and some positive reforms of business rates etc., but we still have some key hurdles to overcome.
Looking at the news recently, some NHS doctors and scientific advisers are calling for more Covid restrictions and a return to social distancing. There's a need for safety, of course, but if strong restrictions and enforced lockdowns come in before Christmas, that will be horrendous for retail and hospitality businesses and for many other sectors.
It's a balancing act between protecting the economy and long-term prosperity versus protecting the current health and social issues of the nation. Do we lock down now and make it less bad? Or do we keep the economy going? It's a tough decision either way.
Taking action to survive the lean times
The key theme from the Chancellor's Autumn Budget was building 'a stronger economy for the future'. UK economic growth for 2021 has been revised up from 4% to 6.5% and the Office for Budgetary Responsibility (OBR) does expect further growth over the next three years – but this growth will be slow and is reliant on businesses getting beyond recovery and into growth.
The companies that have done well during the pandemic are the ones that learned to pivot and the ones that have made use of all the government financial support. The Recovery Loan Scheme (RLS) being available until the end of June 2022 does offer a potential route to funding – but you need a solid plan behind your funding to make stability and growth happen.
Walking around London now, you can see that not all the shops have come back. Many have closed down certain branches or have closed completely. And where we're based in Holborn, there are a lot of empty shops.
The key to survival is being able to pivot, evolve and survive the lean times – and this is likely to be a highly important survival skill in 2022.
An evolving workforce and a new mindset
Any kind of growth will be reliant on companies being able to source the right talent. To keep operations ticking over, to pivot to a new market or to scale up your business, you need the right people on the ground to get the job done – and that talent pool has evolved.
Remote working over the pandemic has changed things a lot. I'm trying to recruit in a number of areas at the moment and what we're seeing is non-London based applicants applying for London jobs. With the new hybrid working model, employees may only need to travel into the city occasionally, without the need for a daily commute – and that's made applicants braver.
I think most people like the idea of working from home. People feel they can be effective from home but, to my mind, remote working has its flaws.
For example
A lack of team collaboration – with a fully remote setup, what you miss out on is the new ideas and collaborative processes you get from being in a physical team. If you're in the office, you can offload to someone doing the same job as you, and maybe find a better resolution or a new workaround.
Difficulties in learning – as a junior member of staff, if you sit next to a good manager, you will learn so much more than if you're working remotely. Staff learn how to talk on the phone, how to act as a team, and you get all those little sense checks and elements of learning that you don't have when you're sitting on your own at home.
Less efficiency and innovation – as teams, we're becoming less efficient in some ways by working apart. It's difficult to expand, innovate and learn when you're working on your own at home. You learn from osmosis, picking stuff up and learning from your more senior colleagues, in my experience.
As a partner and a people manager, I do want to see people back in the office. At Haines Watts London, we have an app where you can book a desk in advance so that other people can see when you're in the office. This means you can mirror bookings with other staff, have face-to-face chats and arrange proper team meetings.
Keeping your team safe and well
Aside from the implications of in-person vs remote working, as a business owner, you also have the responsibility of keeping your people safe and providing that secure environment
Our Holborn office has removed some restrictions, but we do have our temperature taken regularly, there's hand sanitiser at the building entrances and we take rapid flow tests on a regular basis – although that's bad for the environment and something we'd like to improve.
We're probably at around 50% to 60% capacity now when it comes to people in the office, but we haven't mandated that people come back – this has been a totally voluntary and organic process. Pre-Covid, we'd already made the London office environment as conducive to activity-based working as possible and we now have a new floor in the building too. We've got a quiet space on the top floor, private rooms for meetings and a second floor with a cafe that has more of a coffee-shop atmosphere that's rowdy and a bit more lively.
Having a working environment that helps your people become more productive is key, in my opinion. I don't think, as humans, that we're designed to work in isolation. And you need your staff and your clients to feel comfortable entering the building.
We're all navigating this return to work in our own way, and you can't enforce your view on others. We're at a weird crossover point now, but you can make it work.
Setting the foundations for evolution and flux
Getting all the right elements in place for recovery is a challenge. But when it comes to planning in this state of change and flux, it's about going back to the basics.
Key areas to focus on include:
Solid cashflow – in the current economic situation, cash is always going to be king. Having the right working capital in the business and a positive cashflow position is still going to be vital to flexing your business model, growing the company, or scaling up.
Building the right workforce – you need the right people on your team. With furlough now gone, you need to think carefully about how many staff you need, how many hours they need to do and what you can afford when it comes to resourcing and payroll.
Securing jobs – No business owner wants to let people go – it's a dreadful position to be in. You have to be careful with how many people you have on board and ensure that the roles you create are stable and can be properly financed.
Being flexible – as mentioned earlier, it's the companies that learn to pivot and flex that survive the hard times. You need a clear focus on fresh ideas, innovation and developing the business in new, interesting and (crucially) profitable ways.
We're at a very challenging point in our recovery, where the outlook for many sectors is currently on a knife edge. As a business owner, it's vital to be able to roll with the punches.
Everything is in flux at present, and that situation is unlikely to change in the short to medium term. The reality is that you must learn to pivot and deal with this flux. If you work on the basis of always looking forward and having continuous improvement it does encourage you to face these challenges and overcome them – and that's the path to success, in my experience.
Talk to one of our advisers about recovery planning and learning to deal with flux.