Attracting Investment via SEIS and EIS – What are the benefits?
Services:
Corporate Tax Planning,
Tax Reliefs (including R&D),
Funding and Asset Finance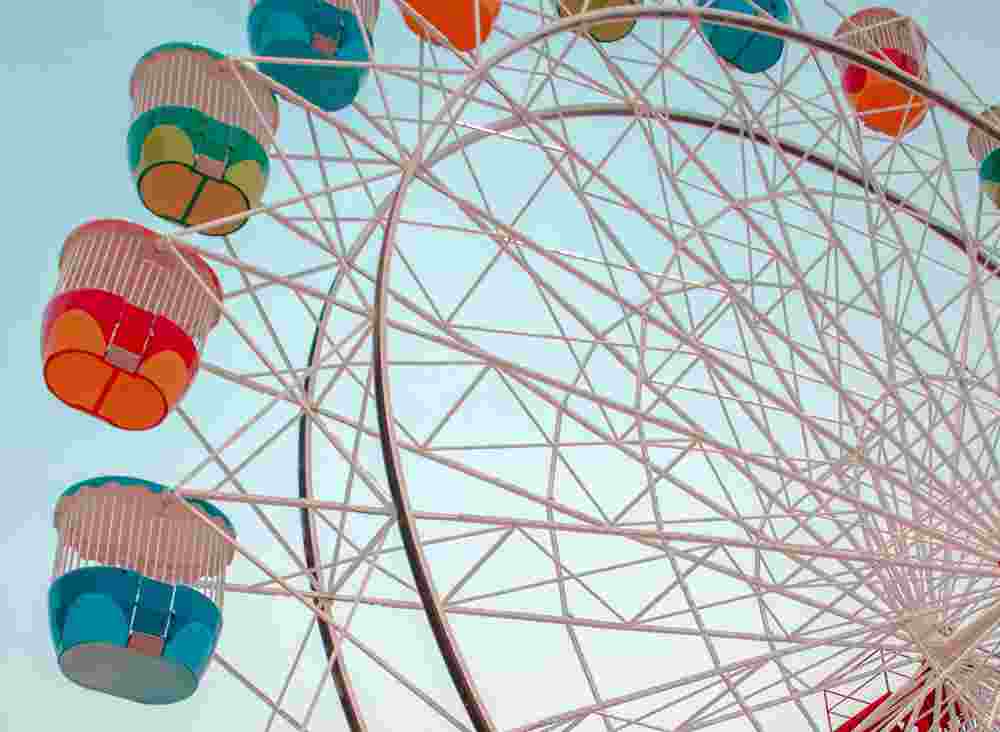 Organic growth will only get your owner-managed business so far. At a certain point, you'll need additional capital to grasp a new opportunity, or scale up your operations – and this is when external investment becomes a key part of your strategy.
A common route is to make use of the Seed Enterprise Investment Scheme (SEIS) or Enterprise Investment Scheme (EIS), helping the business to raise more funds and investors to make use of some very attractive tax planning benefits. But how do the SEIS and EIS schemes work?
Martin Mann and Anand Chandarana explain the benefits of applying for SEIS and EIS and how these schemes are helping to drive investment in UK businesses.
What do SEIS and EIS offer your business?
The SEIS and EIS are essentially venture capital schemes. As an owner-manager, they help you raise money from outside investors, increase your working capital and grow the business. As an investor, they allow you to invest your money into a company with some very favourable tax perks.
For example:
Enterprise Investment Scheme (EIS) – the EIS is designed so that your company can raise money to help grow your business. It does this by offering tax reliefs to individual investors who subscribe for new shares in your company.
Seed Enterprise Investment Scheme (SEIS) – the SEIS is designed to help your company raise money when it's first starting to trade, so unlike the EIS, this scheme is for brand new businesses. It raises money by offering tax reliefs to individual investors who subscribe for new shares in your company.
For both schemes, one of the key conditions is that you're a trading company, not an investment, finance, property dealing or legal company. These schemes are aimed primarily at trading businesses in sectors like manufacturing, retail, fashion or technology etc.
When can you make use of EIS or SEIS?
You have some flexibility around the key business idea behind your EIS application. It's not like the R&D tax credits scheme where you have to be pushing an innovative or brand new business idea to qualify for the relief.
For example, we had one client that made use of EIS to revive a classic sneaker brand from the 1980s. HMRC was happy to green light that so the company could raise the funds needed to revive the brand. Your business idea needn't always be a startup that's beginning things from scratch, although that is one of the most likely scenarios.
SEIS has different requirements to EIS. It's designed specifically to raise 'seed investment' for brand-new trading business, and your company has to be less than two years old when you make an SEIS claim.
It's also worth noting that businesses can use both the SEIS and EIS schemes, just not at exactly the same time. You could make use of SEIS, exhaust that and then apply for EIS.
What are the key steps to include when using EIS or SEIS?
EIS and SEIS are both essentially approval schemes with HMRC. Your key aim at the start is to make an application to HMRC and to get approval.
You can make an 'advance approval' to HMRC to speed things up, but there are some key steps you have to go through before getting the money.
You'll need to provide:
The business plan and financial forecasts
A copy of your latest accounts
An explanation of how you meet the risk to capital condition
Details of all trading and activities to be carried out, and how much you expect to spend on each activity
An up-to-date copy of your memorandum and articles of association
The information memorandum, prospectus or other document used to explain the fundraising proposal to your investors
Details of any other agreements between your company and the shareholder
A list of the amounts, dates and venture capital schemes under which you've previously received investment
Any other documents to show you meet the qualifying conditions.
HMRC will usually give you a response within a week, if there's nothing controversial in the application, allowing you to start issuing certificates to investors
What conditions will my business idea need to meet?
If you opt for a full application, rather than advance approval, you must have raised the money and issued the shares. It's worth noting that you can't submit within the first four months of trading; i.e. generally, once sales have begun and revenue has been generated. You must also make your application within two years of the date you begin trading.
It's also important that you can demonstrate why you should benefit from the scheme. The EIS and SEIS rules have been tightened in recent years to crack down on perceived misuse. For example, the risk to capital condition must be satisfied if you're going to get HMRC approval.
If there's a risk of something not working, HMRC may not give that green light. And as part of your application, you have to say what funds you need to raise and how you will spend them on R&D or marketing or new staff etc.
Do you need to work with an adviser to make an application?
Applying for the EIS or SEIS does involve a certain amount of paperwork. It's advisable to work with someone who's been through the process and knows the potential pitfalls.
Getting your application, and all the associated financials, in tip-top shape is vital – you don't want your application to be turned down at the first hurdle. You need to address all the key points in your covering letter, including considerations like the risk to capital condition.
With the risk to capital condition, it's the opposite of what you might think. In the current economic situation, HMRC wants to see companies pushing the envelope in a sector that has been badly affected by the pandemic. You need to be ambitious, but you also need to demonstrate how the business will work and think very hard about how you'll present the business idea and your vision for the company.
For example, a document like your investment memorandum will need to set out a very clear case for why investors would want to invest in the business – that's your 'sales brochure', in many respects and has to sell the vision, mission and viability of the business.
What are the main tax benefits for your investors?
The key value of EIS and SEIS for potential investors is the tax relief they can claim on this investment. As an investor, you can claim 50% income tax relief via the SEIS scheme and 30% via the EIS scheme, making the schemes an attractive way to invest your money.
Under SEIS you can only raise £150,000 under the scheme. This scheme is ideal for investing smaller amounts in new enterprises that are just getting off the ground. Each investor can only have a 30% interest in the business, too, so the investor can't buy 51% of the shares and gain a controlling interest.
Getting tax relief at the point of investment is a real benefit. If you hold the company shares for 3 years or more, the company does well and you then sell up, any gain you make is then also exempt from capital gains tax (CGT). This is in addition to CGT reliefs on the 'way in' where disposals of other assets have been reinvested in SEIS or EIS shares.
There is no limit on the number of investors but there is a limit on how much can be raised by the company annually, which is £5m (and a lifetime limit of £12m) though both of these limits are for the total of all venture capital schemes. The limits for Knowledge Intensive Companies (broadly ones involved with R&D or developing Intellectual Property) are £10m per year and £20m lifetime respectively.
Why should you talk to Haines Watts?
When it comes to making use of EIS or SEIS, the earlier you talk to your advisers the better. The timing is a big consideration. The legislation is very prescriptive, and if you do things a day late, or a day early, it can cause you to miss out on the relief. When you have the idea for the business, approach us as soon as you know you need to raise investment.
If you need more money to run your business, then EIS and SEIS should definitely be on your radar. These schemes are so beneficial, and you can set them up in a matter of weeks, if everything is lined up properly. There's no downside to speak of and it will help your business to grow. You're not relying just on organic growth and raising external funding is the best way to grasp new opportunities and get your business off the ground.
There are a number of pitfalls post-investment to be aware of too such as loans to investors and the impact of employee shares on the investors' shares that need to be considered too. Care also needs to be given to the type of shares issued to investors if they are to be of a different class to the founder shares.
Talk to one of our advisers about setting up an SEIS or EIS scheme or getting personal wealth planning advice as an investor.