Are you ready for the changes to EU VAT for e-commerce?
Services:
VAT & Customs Duty,
International Tax Planning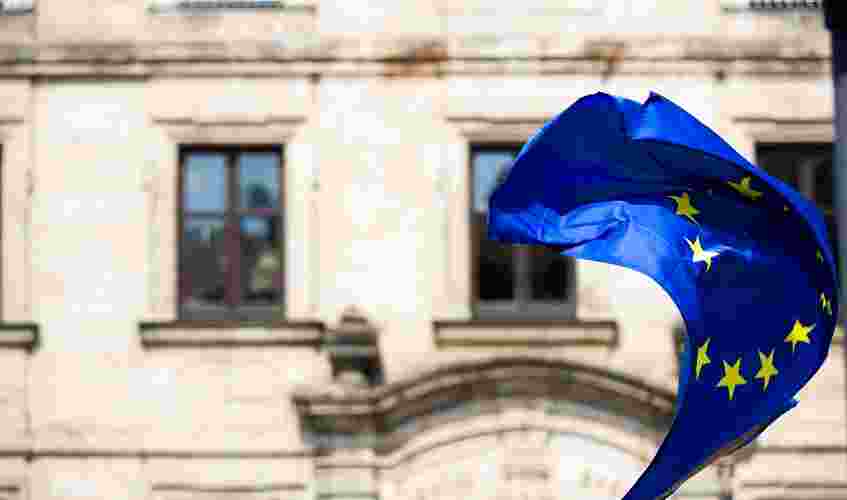 If you are a UK company that's currently exporting goods to the European Union (EU) then there are imminent changes to EU VAT for e-commerce that need your urgent consideration.
From 1 July 2021, extensive new VAT rules will be implemented by the EU for e-commerce. These new rules will mainly affect businesses selling business-to-consumer (B2C) goods into the EU27 member states – and will apply whether you're selling these goods via your own web-shop or via platforms such as Amazon, Shopify, etc.
Steve McCrindle highlights the main changes, explains the key considerations for your business to review and outlines the need to be prepped, planned and ready for these new rules.
What impact will these new EU VAT changes have?
The new EU VAT rules will impact on any UK company that sells and import goods into the EU. If the EU is one of your primary markets, the additional red tape and administration could well have a significant impact on your ability to trade efficiently.
In short, these are the main changes to be aware of:
There will be separate regulations for goods being shipped to an individual customer (either an individual package or consignment) at the same time, where the value does not exceed EUR 150 and, separately, those that do exceed EUR 150.
In certain situations, online selling platforms, such as Amazon or Shopify, will become liable for VAT due and not your web-shop itself.
There will no longer be a €22 low-value import relief. Following the end of the Brexit transition period, there won't be a 'distance sales' threshold if your UK business is making supplies from stocks sent from Great Britain.
Your web-shop will be faced with a direct levy of VAT on all goods you supply to a consumer in any EU member state. Better news is that this VAT can be declared via a separate OSS declaration (the One Stop Shop declaration) in one EU member state. But, even then, you'll have to be aware of the applicable VAT rates in the EU27.
If the OSS isn't used, or a VAT registration isn't put in place in each EU member state (as applicable), the fall-back position is that your customer will be asked by the carrier or postal operator to pay the VAT in order to receive their goods. This is likely to impact negatively on the customer experience, leading to refunds being made and loss of orders.
What does my business need to do?
These EU VAT changes bring about a complicated set of regulations for your business to comply with. Having spoken to a wide range of UK clients about the forthcoming changes, Haines Watts has identified a number of key considerations to factor into your planning.
Questions to ask yourself include:
What kind of customer experience do you want to offer? Offering a smooth, frictionless shopping experience is key to any successful e-commerce operation. If you don't plan effectively for the VAT changes, your B2C customers may end up facing higher prices, requests to pay VAT on their purchases and the potential inconvenience of extra duty costs on delivery.
How do you become EU VAT and duty compliant while delivering that experience? You'll need to know which member states you're trading with, in which EU member state(s) you want to declare VAT and Customs duty (and thereby base your EU administrative operations) and how to register for the relevant VAT and duty. The red tape will become far more complex come July, so it's essential to start looking at the compliance and record-keeping requirements as early as possible
Is your supply chain fit for purpose now? Amongst other things, you should consider your supply chain's capabilities in light of the new rules. You'll need to ensure that your providers are fit to comply with these onerous and new EU requirements, and that the process won't impact on your efficiency and costs.
Is your carrier able to provide the service you require? You'll also need to review your logistics provider's capabilities and whether they can prove a compliant service that ticks all the right boxes. Make sure that you have the process and responsibilities all agreed in writing, including the relevant incoterms.
Why should I speak to an EU VAT and Customs specialist?
The sooner you speak to an EU VAT and Customs specialist, the sooner we'll be able to start reviewing your situation, flagging up the pain points and helping you to find the relevant solutions.
As I've highlighted, these new rules have added an extra layer of complexity to the whole online-selling process. Talking to an expert is the best way to grasp the impact of the changes and to start making practical changes.
Haines Watts has the benefits of a wide network of international VAT and duty experts, and links to an international alliance of overseas firms and advisers. We can bring all this knowledge and expertise to bear on the specific challenges you may face as an e-commerce business.
Core ways we can help include:
Tailoring a solution to your business requirements – we'll speak to you about your business, your supply chain and your goals within the EU. From there, we can determine what your needs are and can then create a bespoke solution.
Helping you register with the OSS – we'll help you to register with the new One Stop Shop (OSS) system, the electronic portal that businesses can use to comply with their VAT obligations on B2C e-commerce sales within the EU.
Setting up an EU administrative HQ – we'll work with you to decide on the best EU member state for you to declare your EU VAT and Customs duty (if applicable).. And we'll help you to register for VAT, duty and other legal requirements in that member state.
Being there with you on the ground – we don't just offer theoretical advice. We come up with solutions and we're there on the ground to help you put your newly updated EU VAT strategy into action.

At Haines Watts London, we have the specialists, the expertise and the Europe-wide reach to find the ideal solution for your e-commerce business.
Get in touch with us to discuss the implications of the new EU VAT rules