How to maintain construction company accounts
Sectors:
Property and Construction
Services:
Expansion & Improvement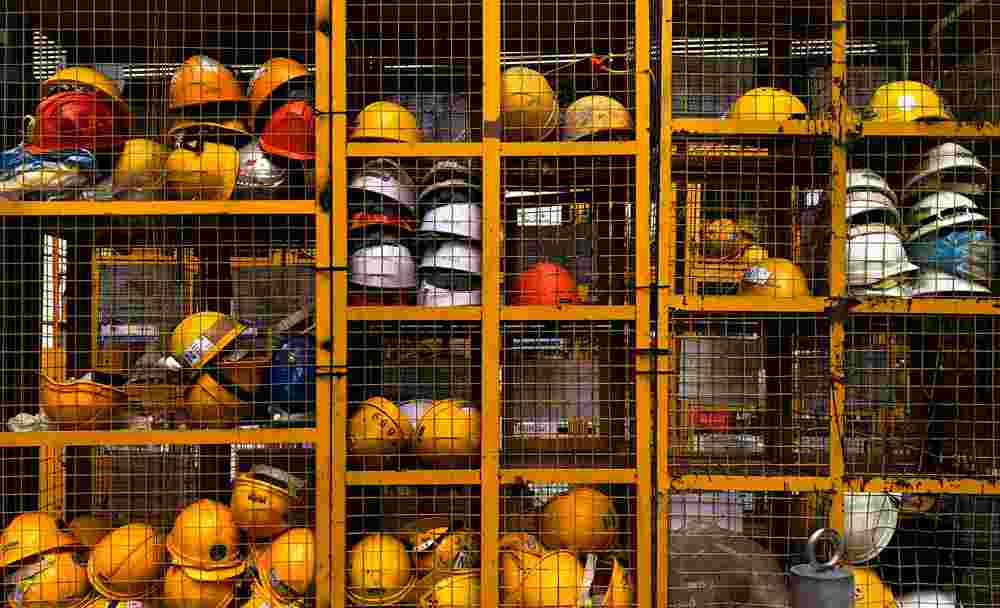 Keeping your finances under control in a construction business can be a complex and challenging task. It's a balancing act where you're constantly aiming to manage your cost base, while also achieving the best possible margins – and that's been hard to do in the current economic environment. But, with the right handle on your accounts, there are ways to make the numbers work for you rather than against you.
Matt Thorpe explains the need for a good accounting system and how a mix of construction industry know-how and accounting expertise is the ideal way to manage your business.
The need for tight, well-recorded accounts
Everything changes so often over the course of a build, whether it's the costs of raw materials, the availability of onsite labour or the timescales for completing the project.
As a main contractor, your project sizes can vary and the margins can be incredibly tight. Because of this, a big swing can make a huge difference. If your costs suddenly rocket, you can end up making a loss on a project that looked like it was a definite moneyspinner.
Keeping a regular eye on your numbers
If you look at your accounts six months down the line in a normal business, where costs and overheads are stable, that's fine. In a construction company, looking at your accounts so infrequently can mean it's too late to fix any issues that come to light. With your costs and your timelines changing so quickly, you should be looking at those numbers as often as possible.
One big issue in construction is the potential disconnect between the project finances and the wider company accounts. The project manager and QS will look at things in a very different way to an accountant, and that can lead to miscommunications around how well the project is performing.
As the accountant, we'll look at the expected gross margin and spread this across the life of the project, so you're showing a consistent profit across the whole project timeline. On the flipside, project managers are looking at individual jobs and individual costs, often reporting costs and profit based on individual packages and progress, leaving you with big swings throughout the project. When you're overvalued at the start of the project, the temptation is to think that you're ahead of the game and to focus on the here and now, rather than the end profit margin. That can lure you into a false sense of security.
An accountant wants to look at the bigger picture and ensure that you make the best possible margin, both now and in the future. It's a wider perspective and one that's more focused on the overall financial health and prosperity of the company.
Dealing with changing costs and an unpredictable supply chain
Project costs are your biggest challenge, particularly at the moment with construction coping with high material and labour costs. The price of steel can double in a few months, and that can quickly remove your margin. It's a nightmare to predict the budgets and make a profit if your costs are constantly nibbling away at the margins.
When you start a project, you know that it needs to be:
Built well and to a high standard
Built safely, in line with building regulations
Built to budget, without costs spiralling
Built on time, without any overruns.
Meeting these standards is what keeps your client happy, but it's very easy to bleed money in construction trying to stick to these goals.
If a project is running late then you might need another site manager to speed things up, or you might need evening working to get on top of things. But taking on extra people, or paying a night rate, has an impact on your costs and margins.
Ultimately, you've got to ask two key questions:
What's the best way to deliver the project?
What's the best way to deliver your desired profit?
Balancing those two goals is the big conundrum. Delivering the project on time is always seen as an immovable goal, but what happens if you do overrun? You might have late penalties to pay if you're late, but those penalties could actually work out to be less than the combined additional costs of delivering the build on time.
You have to decide what's best for the build and the client relationship, AND what's best for your own end margins.
The benefits of accounting software and forecasting
The emergence of accounting software, and online accounting especially, has made it far easier to stay on top of your finances. There's more ability to look at your revenues, costs and profit etc and to see them in real time. You can run those profit and loss reports at the end of the month and see how the numbers are looking.
It's relatively easy to look at your historic accounts. What people are not so good at is looking at future costs. There are forecasting and project management tools that do the job, but they tend to be expensive. As a consequence, there are still people that run their businesses without that future knowledge and, because of that, they won't know about the costs until they hit.
In the current economic environment, you're constantly trying to balance costs, retain margins and keep your cashflow looking healthy. Despite being heavily contractual, there are still often a lot of 'gentlemen's agreements' in the construction industry and people tend to pay when it's convenient to them. Because of this, you're always paying people (and being paid yourself) 30 or 40 days behind. 
The advantages of working with an accountant
Knowing how much money you have NOW isn't a big problem – you can easily see your cash position in your accounting system. The tricky part is knowing how much MORE you have to spend on costs, and the impact this will have on your profits.
Talking to an accountant can be a real benefit with this. An external accounting professional can't tell you how long it will take to complete a build. But what we can do is look at costs, spending and how things are moving in the project. We can tell you how you'll end up making a smaller profit (or a loss) if you carry on down the current path. And we can also tell you how to make a bigger profit by taking simple actions to improve your margins.
Gut feeling has a place in any industry, but what you really want to do is combine the insight of construction professionals AND finance professionals. Doing it just on feeling is risky, at best. What you need is a combination of the two, with someone who can look at the project with experienced eyes, and then work with the accountant on the numbers.
External threats, like Brexit and Covid, are largely out of your control as a contractor. But what you CAN get in control of is your own financial management, and that's really where your accounts can make such a difference to your ability to ride out the hard times. Instead of burying your head in the sand, find out where you're losing money, where costs are getting too high and where the problems are.
Getting ready for the future
Companies will usually be cash positive in construction. Generally, you'll get paid in advance for the project and then pay your subcontractors, and that influx of cash can lull you into a false sense of security at the start. But that kind of mindset doesn't have to prevail.
As you put your strategy in place, it's worth refreshing your outlook and putting a far greater focus on your accounts and forecasting.
To keep on top of your numbers:
Review your ongoing projects – start by looking at your known projects that run into next year. Interrogate those, look at the costs, think about what value you need from the client and what profit you need to make etc.
Assess your future projects – look at projects you know you have coming up – those where you've been engaged and you're confident to get the work. How do they look budget-wise and what will the profits be?
Get your budgets finalised – Look at your budget for the year and base it in on your historical accounts, with all your overheads included in detail.
Aim for Net Zero – think about your green credentials, focusing on sustainability and what you can do to meet your Net Zero goals.
Fill the profit gaps – what do you need to do to fill the gaps in your profit target? You know the jobs and you know the costs, so what projects and margins do you need to make the desired profit? If you need another £750K to cover the overheads and make a good profit, where will that income come from?
Revenue is vanity, profit is sanity, as the old saying goes. You can get sucked into that revenue cycle, comparing yourself against the competition and ending up chasing those revenue targets. If you're working to tighter margins and a few projects go bad, you can take away all the good work you've done – resulting in poor profits and a less stable business.
Finding that sweet spot when it comes to good revenues and stable profits is what it's all about, and that's why having a good handle on your accounts is so vital for success.
Get in touch with our team based in Honchurch to have a chat about improving your construction company's accounting process