Making Tax Digital 2024 - Sole Traders and Landlords
Services:
Online Accounting,
Personal Tax Planning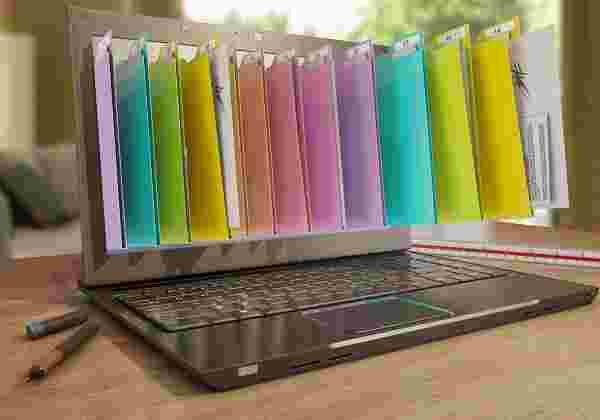 Recently I attended Accountex in London which is a 2 day conference that discusses industry updates as well as showcasing upcoming software being released for the many digital changes coming our way.
The conference was highly focused around Making Tax Digital for Income Tax which will be coming into place from April 2024. This will affect both sole traders and landlords.
From 6th April 2024, sole traders and landlords with gross income over £10,000 will need to switch from paper based records to a digital software.

In addition to this, the way that their income tax is declared will change. Rather than submitting their usual self-assessment tax return by the 31st January deadline, they will now need to make quarterly reports to HMRC with their income and allowable expense figures.

Then, at the end of the year, they will need to submit an End of Period statement as well as a final declaration to sign off all of their income.
What needs to be included in the various reports?
QUARTERLY REPORTS
Under the new legislation, sole traders and landlords will need to declare their income and allowable expenses to HMRC every 3 months for each business and property that they own. Completing this on a quarterly basis will allow those involved to get a better idea of what tax they will owe to HMRC in more real-time rather than waiting until the end of the tax year (or even to the filing deadline for those who leave it until last minute!)
The tax liability estimations will only be based on the information provided so won't take into account any adjustments that would need to be made for assets or reliefs.
I spoke to a gentleman who works for HMRC regarding the reporting requirements and he said that HMRC appreciate these reports may not be completely accurate throughout the year but the reports should be completed to the best of the individual's knowledge to give HMRC a true and fair reflection of the income. Any adjustments that need to be made can be done so either in the following quarter or in the End of Period statement.
The quarterly reports are due to HMRC within 30 days following the quarter. Details below:
6th April to 5th July – due 5th August
6th July to 5th October – due 5th November
6th October to 5th January – due 5th February
6th January to 5th April – due 5th May
END OF PERIOD STATEMENT
Following on from the above, the End of Period statement is the report required for each business and property that states the income and allowable expenses for the year including any adjustments for assets and reliefs that wouldn't have been accounted for in the quarterly reports. The End of Period statement is similar to completing SA103 and SA105 schedules.
As the End of Period statement is based on each business or property, sole traders and landlords may find themselves submitting various End of Period statements.

The End of Period statement must be submitted by 31st January following the end of the tax year.
FINAL DECLARATION
Following the End of Period statement, sole traders and landlords will need to submit a final declaration which essentially tells HMRC that you've now submitted all of your income, allowable expenses as well as any adjustments (such as reliefs). This will also confirm the final income tax calculation.

The final declaration is a legal form sent to HMRC to confirm you've submitted everything required and it confirms that you agree with the income tax calculation given.
This form applies to individuals and not to individual businesses or properties and therefore only one final declaration will need to be submitted to HMRC for each tax year.
The Final Declaration must be submitted by 31st January following the end of the tax year.
What if I don't comply with the new legislation?
HMRC are introducing a new point penalty regime from April 2024 alongside the new digital changes. From 6th April 2024, if sole traders and landlords miss a submission deadline, they will receive one point. When they reach a certain points threshold, they will then incur a £200 fixed penalty and this will apply for that particular return and any subsequent late returns.
The thresholds are as follows:
| | |
| --- | --- |
| Submission Frequency | Points Threshold |
| Annually | 2 |
| Quarterly | 4 |
The points expire after a period of time if you meet all of your filing obligations and have made all of the submissions due. Currently, this is being reported as a period of 2 years.
How can Haines Watts help?
We appreciate a change in legislation can be scary especially when HMRC are changing it from one filing deadline to six. Whether you need us to complete all of your bookkeeping records and submissions on your behalf or whether you'd just like some help with software and training, Haines Watts are happy to guide you through the process.