Services:
Tax Reliefs including R&D,
International Tax Planning,
Corporate Tax Planning,
Personal Tax Planning,
Tax Investigations
Plastic packaging tax (PPT) is an environmental tax designed to provide a financial incentive for businesses to use recycled plastic in the manufacture of plastic packaging.
If you are a business that manufactures or imports plastic packaging, including if you import packaging which already contains goods (such as plastic bottles), there are things you should do now to prepare for the tax.
Understanding tax changes can be challenging, at Haines Watts we're here to help. We have compiled everything you need to know about the new plastic packaging tax into a detailed document, including information on what it will mean for your business and how to prepare. 
Read the document below: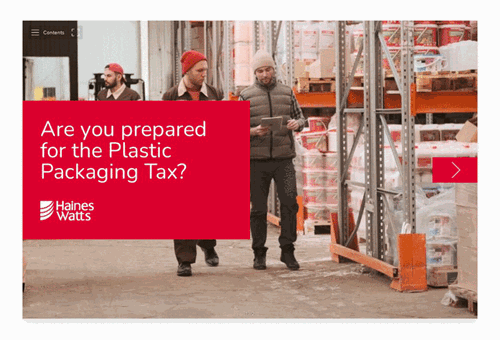 Contact our team in Birmingham to discuss this further.