Making Tax Digital: why it's about more than just tax
Services:
Corporate Tax Planning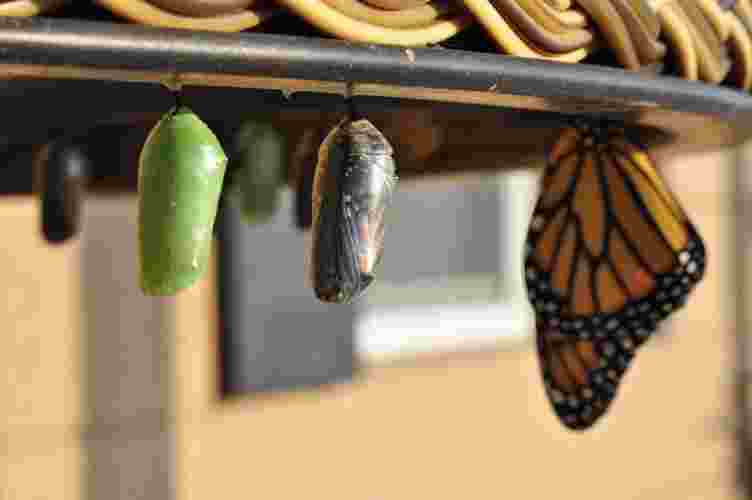 As a business owner, being pushed to keep digital accounting records may sound like a pain. But, in fact, the transition to becoming Making Tax Digital (MTD) compliant has benefits that go well beyond your tax returns.
Andrew Demetriades is a former sceptic of digitalisation and the move online. But getting clients ready for MTD has opened his eyes to the key advantages of a digital approach.
What is Making Tax Digital?
Making Tax Digital is a UK-wide initiative whereby HMRC will eventually move all UK businesses and individuals over to digital tax accounts and returns.
The traditional paper forms and online returns are being replaced by a mandatory digital way of managing your accounting records and tax returns. So, yes, it's another regulatory thing to put on your to-do list!
The rocky road to Xero
As a firm, we partner with Xero, the leading online accounting software for SMEs. I'll be honest, I wasn't a huge fan of this idea… at first, that is. I'd always used more traditional desktop based accounts packages, and my initial thought was 'Why aren't these guys doing anything to keep up with this new idea of working in the cloud?'.
It started to become clear that the incumbent providers were not offering the best solution to match what our clients need from an accounts platform in the digital age. The decision was made that we would move clients to Xero who would really benefit from having visibility of their finances, sometimes for the very first time since they had been in business.
Embracing a digital way of working
I'm a self-confessed 'grumpy old git' who's been in the accounting game for a long time, but I have to agree that this move to the cloud and digital has to be made. MTD is all about making it mandatory to keep your businesses records in a digital format.
Everything's recorded online and can be accessed in one location. To my mind, having all your business records and financial information stored online, in one place, can only be a good thing.
Xero wasn't my cup of tea at the beginning, but I have seen how brilliant it can be when sorting out the records for the more 'messy' or disorganised business owner.
Receipt Bank and streamlining your paperwork
If you're one of those businesses that arrives with a bag full of invoices and expense receipts, there's no quick and easy way for us to link all of that with your accounts software. With a data-capture app like Receipt Bank plugged into Xero, you can capture those receipts and the vital information such as supplier, amount and VAT rate, without the data entry burden.
That ability to take a quick photo of a receipt or forward PDF invoices to your Receipt Bank email, makes life so much easier for you and for us. If you're a business that's a little messy and disorganised, moving to Xero and taking advantage of the apps that integrate with it helps you get organised.
It can streamline your business processes, so you don't end up drowning in piles of unnecessary paperwork.
Getting MTD-compliant
To my mind, MTD actually provides a great incentive to migrate over to an online digital accounting system.
Being ready for MTD isn't just a 'nice to have' now, you've got to go digital and HMRC will expect your business to be ready. At this point, as a business owner, you either get yourself MTD compliant, or you fall foul of HMRC's rules and regulations – and that could result in a hefty potential fine as a result.
The additional benefits of going digital
What MTD will do is ensure that your recording keeping and bookkeeping is done correctly. But it's not just a compliance exercise – you get a lot more additional value by going digital.
With your bookkeeping done more efficiently, that frees up time. This time can be put straight back into your business. You can use it to innovate, train your staff or set it aside for strategic business planning.
For businesses who have struggled to understand the financials, this is an opportunity to get some meaningful analysis of your numbers and the health of the business.
A deeper relationship with your business
Using a system, which we all have visibility of, allows us to have deeper conversations throughout the year and an ongoing dialogue about how your business is doing.
We can give you meaningful advice that makes a difference to your business, when you need it. It could be that we highlight a big rise in your expenses, and can help you find out why that is – and take action to sort it out and save you money.
We can sit down and talk about things like planning and forecasting - the drivers of business growth. The focus shifts from dealing with records and paperwork to understanding the numbers – and that's a great bonus for you as the business owner.
Becoming your virtual FD
Another brilliant benefit of going digital is the ability it gives us to drill down into your numbers and help you take control of the future direction of your business.
We can act as a part-time FD and help you see problems that may lie ahead, and that's because the numbers in Xero are up-to-date with powerful reporting. We can drill down into the finances whenever you want.
You can see the trends and variances in your key numbers very easily. Vital to have when you're running the business and making big decisions.
A more effective kind of business advice
Over 70% of our clients at Haines Watts North London are already using Xero, making them MTD compliant once the HMRC legislation kicks in.
The main thing is not to see the switch to digital as a burden, but look at it as an opportunity. Xero is a management tool that can be used to spot trends in your numbers, see where things are going wrong, or right, and take action.
It also saves you and your team an awful lot of time, keeping all your financial information and documents in one online space, so there's no time wasted searching around for the right numbers or paperwork.
For me and for the clients we've moved over, Xero has become such a brilliant tool to have. By going digital, we can work more effectively with you, have meaningful conversations and help you nurture your business towards greater things.
Talk to one of our North London Xero experts about getting your business set up on Xero and getting ready for Making Tax Digital.