Can you really start and run a business from your phone?
Services:
Online Accounting,
Outsourced Accounting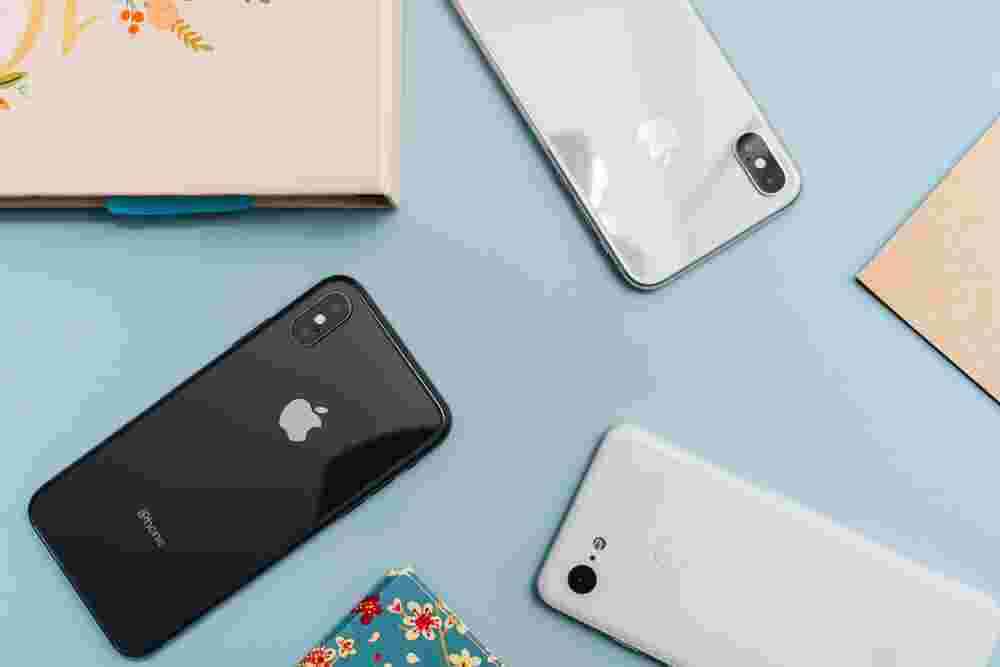 The smartphone has developed to become the multi-purpose tool at the centre of our digital lives. 78% of people in the UK own a smartphone, according to Ofcom figures, rising to 95% for 16-24 year-olds. But can you really start and run a business with just a phone?
The short answer to this is probably 'No, not quite'. But being able to run and manage your business with the benefit of a suite of business, productivity and fintech mobile apps puts you in far better control, wherever you may be.
Gary Staunton highlights the key benefits of having your phone at the centre of your business systems.  
The flexibility of a smartphone
The history of the mobile phone is one of fast and prolonged innovations. But the smartphone as we currently know it didn't really hit the scene until Apple launched the first iPhone in 2007.
With the advent of a reliable touchscreen and a growing app store, suddenly we had a tiny functional computer in our pockets – something that seems entirely normal in 2019, but was a revelation for many consumers and business owners at the time.
With a smartphone and the (then) 3G network, you now had access to the internet, could open and save documents and had the ability to work productively on a project wherever you happened to be. And this mobility and flexibility is key to the smartphone as a business tool.
One example that springs to mind is the story of Peter Brett, a writer who wrote his first novel entirely on a simple smartphone, back in 2010. Rather than wasting time on his commute to a day job, Peter used his phone to type out the initial draft of his book – a fantasy novel called 'The Painted Man' that's allowed him to become a published, full-time author.  
What are the limitations?
The smartphone can definitely be an important tool for a tech-savvy entrepreneur. It keeps you connected to your business apps and allows you to communicate with your team, your fellow directors and your customers – but there are some clear limitations of a 'phone office'.
When using a smartphone as your only tool:
Setting up your initial systems would be tricky – a phone is fine for managing existing business systems, but a laptop is probably needed to effectively set up your accounting software, CRM system and job management tools in the first instance.
The screen is small – even with today's large-screen smartphones, the screen real estate is still quite limited. Working on a word-processing doc is fine, but spreadsheets, organisational charts and design all benefit from a larger screen.
Battery life isn't great – smartphone CPUs eat battery power at an alarming rate, so you're definitely going to need power banks and chargers handy if you're relying solely on your phone as a business management tool.
Connectivity is limited – wireless connectivity and cloud storage are both improving. But if you need to plug in USB peripherals, or access the contents of an old memory stick, then doing this with your phone is going to be a headache.
Controlling your systems from the phone
To get the most value from your business smartphone, the key is to set up your business systems first and then control these apps from your phone.
Putting a cloud accounting platform, such as Xero, at the centre of your business set-up is one way to do this. With Xero acting as your accounting and financial management hub in the cloud, you suddenly transform your ability to run your business on the go.
With a cloud platform in place, you can use your phone to:
The key benefits of a phone office
Starting a serious business with only a phone is still a pipe dream, realistically speaking. But making a smartphone a central tool in your startup armoury is definitely a smart move for tech-savvy entrepreneurs who want to get up and running fast.
Setting up a phone-based office means:
Cost of entry is lower – for minimal outlay, you create an efficient, mobile and real-time way to manage a business, making it easier to start trading quickly and cheaply.
You're not tied to an office – you can work from any location with good Wi-Fi, making you fully mobile, more flexible and removing the need for costly office space.
You have oversight of your systems – with the right suite of accounting, fintech and business productivity apps, you have 24/7 overview of the health of the business.
Helping you build an app-based office
We specialise in working with ambitious startups and founders who understand the core advantages of a digital, cloud-based business model.
If you're interested in getting more from your phone office, we can help. Having worked with a wide range of different startups, scaleups and owner-managed businesses, we know the most reliable cloud platforms and the most productive apps to integrate with.  
Talk to one of our startup accountants about setting up the ideal phone app stack.